Filmography from : Aaron Bernard
Actor :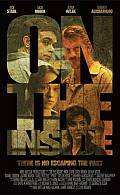 On the Inside
,
DW Brown
, 2011
Allen Meneric is committed to a psychiatric institution for the criminally insane because of a brutal revenge murder. There he is forced to deal with the very ill and the dangerous until, as part of a socialization program, he is transferred to minimum security where he meets Mia, a beautiful bipolar female inmate. Ever haunted by his past, Allen seeks his redemption when sudden events demand that he protect Mia from the violence and chaos of...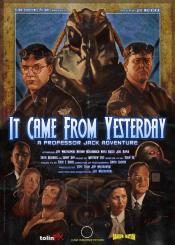 It Came from Yesterday
,
Jeff Waltrowski
, 2011
A Professor Jack Adventure is the feature film that launches scientist/adventurer Professor Jack into unknown realms of adventure! Along with his sidekicks, Buddy and Penny Precious, Jack must unravel the mysterious plot of inter-dimensional creatures hell-bent on enslaving the human race in this serial-inspired sci-fi extravaganza!...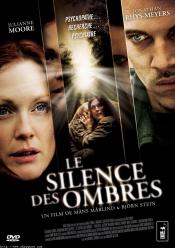 6 Souls
,
Måns Mårlind
(as Mårlind & Stein),
Björn Stein
(as Mårlind & Stein), 2010
Dr. Cara Jessup has made a career out of defying the notion of multiple personality disorders. In the courtroom, her views and testimonies as an expert witness against multiple personality disorders have resulted in the death sentence of more than half a dozen murderers. Cara is devoted to science, but even her husband's horrific murder did not cause Cara to lose her faith in God. Not so for her young daughter Samantha, a committed...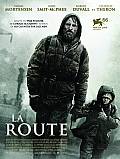 The Road
,
John Hillcoat
, 2009
A father and his son walk alone through burned America. Nothing moves in the ravaged landscape save the ash on the wind and water. It is cold enough to crack stones, and, when the snow falls it is gray. The sky is dark. Their destination is the warmer south, although they don't know what, if anything, awaits them there. They have nothing: just a pistol to defend themselves against the lawless cannibalistic bands that stalk the road, the clothes...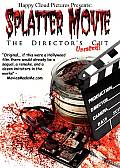 Splatter Movie: The Director's Cut
,
Amy Lynn Best
, 2008
A surreal and off-beat "documentary" about the making of a slasher movie called "Tessaract" (which, in turn, is about a group of filmmakers shooting a movie called "Splatter Movie") whose cast and crew is being stalked by a killer masquerading as the film's fictional killer. Written by Mike Watt and directed by and starring Amy Lynn Best, Splatter Movie quickly spirals into bizarre territory as the line between film and reality...
A Feast of Flesh
,
Mike Watt
, 2007
A young woman accidentally upsets the delicate truce between a group of vampires and a team of mercenaries. ...