Filmography from : Adam Stephenson
Actor :
Geostorm
,
Dean Devlin
, 2017
When catastrophic climate change endangers Earth's very survival, world governments unite and create the Dutch Boy Program: a world wide net of satellites, surrounding the planet, that are armed with geoengineering technologies designed to stave off the natural disasters. After successfully protecting the planet for two years, something is starting to go wrong. Two estranged brothers are tasked with solving the program's malfunction before a...
A Chance in Hell
,
Tony Wash
, 2011
Scotchworthy Productions' newest Nazi creature movie centers around a group of American soldiers who stumble upon a secret Nazi facility in the winter of 1944 and have to fight for their lives against a horde of bloodthirsty creatures....

Frankenstein: Day of the Beast
,
Ricardo Islas
, 2011
...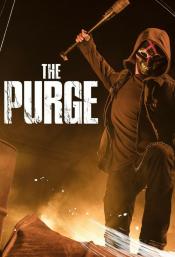 The Purge
,
Ernest R Dickerson
(2 episodes, 2018),
Anthony Hemingway
(2 episodes, 2018),
Clark Johnson
(1 episode, 2018),
Nina Lopez-Corrado
(1 episode, 2018),
Michael Nankin
(1 episode, 2018),
Julius Ramsay
(1 episode, 2018),
David Von Ancken
(1 episode, 2018),
Tara Nicole Weyr
(1 episode, 2018),
Tim Andrew
(1 episode, 2019), 8
Set in an altered United States, several unrelated people discover how far they will go to survive a night where all crime is legal for 12 hours....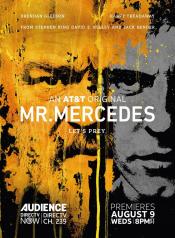 Mr. Mercedes
,
Jack Bender
(25 episodes, 2017-2019),
Laura Innes
(2 episodes, 2017-2018),
John David Coles
(1 episode, 2017),
Kevin Hooks
(1 episode, 2017),
Peter Weller
(1 episode, 2018), 7
Tells the story of a psychopathic killer who drives a stolen Mercedes into a crowd and a recently retired detective who tries to bring him down....