Filmography from : Adam Wood
Actor :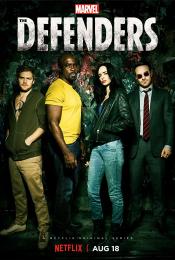 The Defenders 
,
SJ Clarkson
(2 episodes, 2017),
Phil Abraham
(1 episode, 2017),
Farren Blackburn
(1 episode, 2017),
Uta Briesewitz
(1 episode, 2017),
Félix Enríquez Alcalá
(1 episode, 2017),
Peter Hoar
(1 episode, 2017),
Stephen Surjik
(1 episode, 2017), 2017
"Marvel's The Defenders" follows Daredevil, Jessica Jones, Luke Cage and Iron Fist. A quartet of singular heroes with one common goal - to save New York City. This is the story of four solitary figures, burdened with their own personal challenges, who realize they just might be stronger when teamed together....
A Broken Code 
,
Josh Webber
(as Josh Abraham Webber),
Michael Girgenti
(co-director), 2012
Two brothers Carmelo and Gino (Girgenti and Webber) are raised by their mob boss grandfather Salvatore Gianni (Williams). Through a series of events Salvatore is killed and the boys then go on a journey to find the killers. No one is ruled out as a suspect, including one of the brothers. How will the truth unfold?...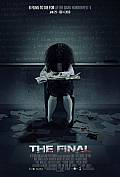 The Final 
,
Joey Stewart
, 2010
The Final is a terrifying story that follows a group of high school outcasts who host a costume party and employ an arsenal of physical and psychological torture to avenge the years of humiliation and torment they suffered at the hands of the popular students. Shares director Joey Stewart, "The Final is about being picked-on, bullied and tormented, and the retaliation and revenge that it incurs. As the outcasts begin to feel that life has no...