Filmography from : Adolf Hitler
Actor :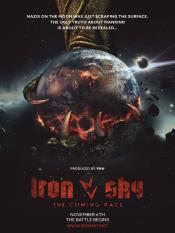 Iron Sky: The Coming Race
,
Timo Vuorensola
, 2019
Twenty years after the events of Iron Sky, the former Nazi Moonbase has become the last refuge of mankind. Earth was devastated by a nuclear war, but buried deep under the wasteland lies a power that could save the last of humanity - or destroy it once and for all. The truth behind the creation of mankind will be revealed when an old enemy leads our heroes on an adventure into the Hollow Earth. To save humanity they must fight the Vril, an...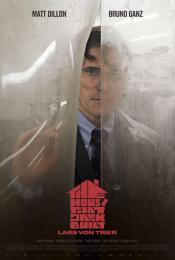 The House That Jack Built
,
Lars von Trier
, 2018
USA in the 1970s. We follow the highly intelligent Jack over a span of 12 years and are introduced to the murders that define Jack's development as a serial killer. We experience the story from Jack's point of view, while he postulates each murder is an artwork in itself. As the inevitable police intervention is drawing nearer, he is taking greater and greater risks in his attempt to create the ultimate artwork. Along the way we experience...
B-Movie: Lust & Sound in West-Berlin 1979-1989
,
Jörg A Hoppe
,
Heiko Lange
,
Klaus Maeck
, 2015
...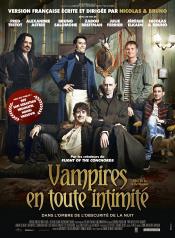 What We Do in the Shadows
,
Jemaine Clement
,
Taika Waititi
, 2014
Viago, Deacon, and Vladislav are vampires who are finding that modern life has them struggling with the mundane - like paying rent, keeping up with the chore wheel, trying to get into nightclubs, and overcoming flatmate conflicts....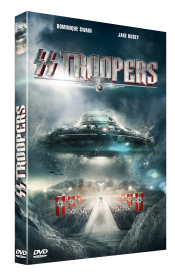 Nazis at the Center of the Earth
,
Joseph J Lawson
, 2012
Researchers in Antarctica are abducted by a team of masked storm troopers. They are dragged deep underground to a hidden continent in the center of the earth. Here Nazi survivors, their bodies a horrifying patchwork of decaying and regenerated flesh, are planning for the revival of the Third Reich....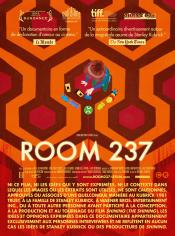 Room 237
,
Rodney Ascher
, 2012
A subjective documentary that explores the numerous theories about the hidden meanings within Stanley Kubrick's film The Shining (1980). The film may be over 30 years old but it continues to inspire debate, speculation, and mystery. Five very different points of view are illuminated through voice over, film clips, animation and dramatic reenactments. Together they'll draw the audience into a new maze, one with endless detours and dead ends, many...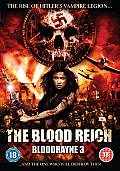 BloodRayne: The Third Reich
,
Uwe Boll
, 2011
Rayne fights against the Nazis in Europe during World War II, encountering Ekart Brand, a Nazi leader whose target is to inject Adolf Hitler with Rayne's blood in an attempt to transform him into a dhampir and attain immortality....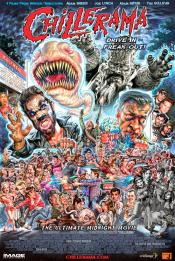 Chillerama
,
Adam Green
(segment 'The Diary Of Anne Frankenstein'),
Joe Lynch
(segment 'Zom-B-Movie'),
Bear McCreary
(segment 'I Don't Want to Die a Virgin'),
Adam Rifkin
(segment 'Wadzilla'),
Tim Sullivan
(segment 'I was a Teenage Werebear'), 2011
It's the closing night at the last drive-in theater in America and Cecil B. Kaufman has planned the ultimate marathon of lost film prints to unleash upon his faithful cinephile patrons. Four films so rare that they have never been exhibited publicly on American soil until this very night! With titles like Wadzilla, I Was A Teenage Werebear, The Diary of Anne Frankenstein, and Zom-B-Movie, Chillerama not only celebrates the golden age of drive-in...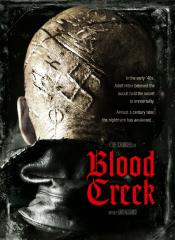 Town Creek
,
Joel Schumacher
, 2009
In 1936, the Wollners - a German family living in rural Town Creek, Maryland - are contacted by the Third Reich to host a visiting scholar, Professor Richard Wirth. In need of money, they accept Wirth into their home. Wirth's grand occult project seals the Wollners off from the rest of the world and makes them players in a horrifying game of survival. After 71 years, in 2007, Evan Marshall's life has stalled at twenty-five years old. Left...
Nikos the Impaler
,
Andreas Schnaas
, 2003
...
Jigureul jikyeora!
,
Joon-Hwan Jang
, 2003
...
Time Demon
,
Richard J Thomson
, 1996
...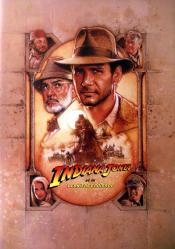 Indiana Jones and the Last Crusade
,
Steven Spielberg
, 1989
An art collector appeals to Jones to embark on a search for the Holy Grail. He learns that another archaeologist has disappeared while searching for the precious goblet, and the missing man is his own father, Dr. Henry Jones. The artifact is much harder to find than they expected, and its powers are too much for those impure in heart....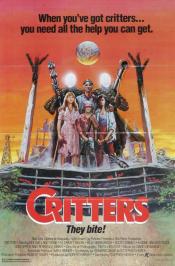 Critters
,
Stephen Herek
, 1986
...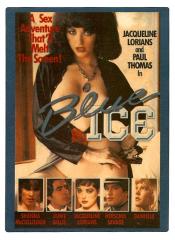 Blue Ice
,
Phillip Marshak
(as Phil Marshak), 1985
A private detective is hired to find an ancient book. What he doesn't know is that the book has the power to turn any woman into a nymphomaniac, and that a group of Nazi scientists--who fled to the US after World War II--also want the book, and will do anything to get it....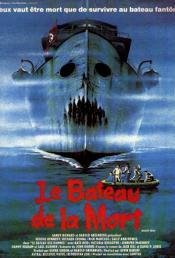 Death Ship
,
Alvin Rakoff
, 1980
Survivors of a tragic shipping collision are rescued by a mysterious black ship which appears out of the fog. Little do they realise that the ship is actually a Nazi torture ship which has sailed the seas for years, luring unsuspecting sailors aboard and killing them off one by one. ...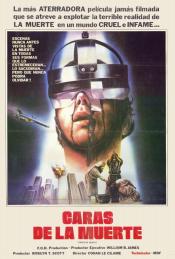 Faces of Death
,
John Alan Schwartz
(as Conan Le Cilaire), 1978
A collection of death scenes, ranging from TV-material to home-made super-8 movies The common factor is death by some means. ...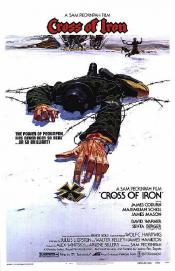 Cross of Iron
,
Sam Peckinpah
, 1977
In 1943, in the Russian front, the decorated leader Rolf Steiner is promoted to Sergeant after another successful mission. Meanwhile the upper-class and arrogant Prussian Captain Hauptmann Stransky is assigned as the new commander of his squad. After a bloody battle of Steiner's squad against the Russian troops led by the brave Lieutenant Meyer that dies in the combat, the coward Stransky claims that he led his squad against the Russian and...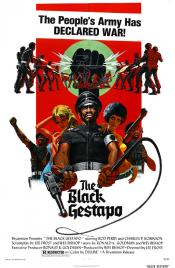 The Black Gestapo
,
Lee Frost
, 1975
General Ahmed has started an inner-city People's Army to try and relieve the misery of the citizens of Watts. When the locals are put under increasing pressure by Mafia thugs, Ahmed's second-in-command Colonel Kojah asks for permission to start a protection squad to take more direct action. Ahmed fears this protection squad will just turn into a vigilante mob, and his prediction soon proves correct. Will Ahmed be able to wrest control back from...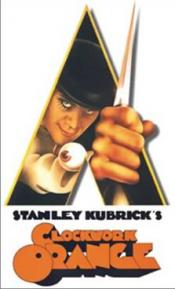 A Clockwork Orange
,
Stanley Kubrick
, 1971
Alex, a teenage hooligan in a near-future Britain, gets jailed by the police. There he volunteers as guinea pig for a new aversion therapy proposed by the government to make room in prisons for political prisoners. "Cured" of his hooliganism and released, he is rejected by his friends and relatives. Eventually nearly dying, he becomes a major embarrassment for the government, who arrange to cure him of his cure. A pivotal moment is when he and...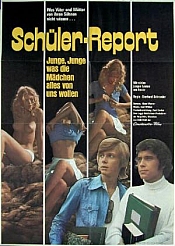 Schüler-Report
,
Eberhard Schröder
(as Eberhard Schroeder), 1971
...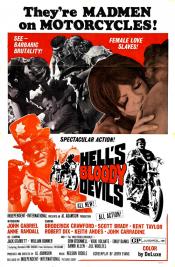 Hell's Bloody Devils
,
Al Adamson
, 1970
A group of sadistic outlaw bikers rumble into Las Vegas for kicks and to raise hell and chaos. But they soon get more then they bargained for when they run up against a neo-Nazi group, as well as casino Mafia wise-guys, and a wannabe vampire....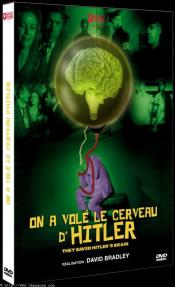 They Saved Hitler's Brain
,
David Bradley
, 1968
At the end of World War II, Nazi officials spirited the living head of Adolf Hitler out of Germany to a hiding place in the South American country of Mandoras, in order to revive the Third Reich at a later date. By the 1960s these men believed the time had come, so they kidnap a top scientist in order to force him to help keep Hitler alive. Several intellgence agencies find out about the plot and send agents to stop it....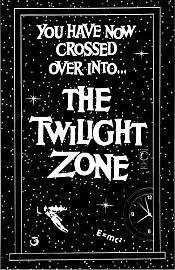 The Twilight Zone
,
John Brahm
(12 episodes, 1959-1964),
Douglas Heyes
(9 episodes, 1959-1961),
Buzz Kulik
(9 episodes, 1960-1963),
Lamont Johnson
(8 episodes, 1961-1963),
Richard L Bare
(7 episodes, 1960-1964),
James Sheldon
(6 episodes, 1961-1962),
Richard Donner
(6 episodes, 1963-1964),
Don Medford
(5 episodes, 1960-1963),
Montgomery Pittman
(5 episodes, 1961-1962),
Jack Smight
(4 episodes, 1959-1961),
Alvin Ganzer
(4 episodes, 1959-1960),
Ted Post
(4 episodes, 1960-1964),
William F Claxton
(4 episodes, 1960-1962),
Elliot Silverstein
(4 episodes, 1961-1964),
Abner Biberman
(4 episodes, 1962-1964),
Joseph M Newman
(4 episodes, 1963-1964),
Alan Crosland Jr
(4 episodes, 1963),
Robert Florey
(3 episodes, 1959-1964),
Mitchell Leisen
(3 episodes, 1959-1960),
Robert Parrish
(3 episodes, 1959-1960),
Ron Winston
(3 episodes, 1960-1964),
Stuart Rosenberg
(3 episodes, 1960-1963),
David Orrick McDearmon
(3 episodes, 1960-1961),
Justus Addiss
(3 episodes, 1961-1963),
Perry Lafferty
(3 episodes, 1963),
Robert Stevens
(2 episodes, 1959),
John Rich
(2 episodes, 1960-1963),
Anton Leader
(2 episodes, 1960-1961),
Boris Sagal
(2 episodes, 1961),
Christian Nyby
(2 episodes, 1962),
Don Siegel
(2 episodes, 1963-1964),
Robert Butler
(2 episodes, 1964),
Allen Reisner
(1 episode, 1959),
William Asher
(1 episode, 1960),
Ralph Nelson
(1 episode, 1960),
Norman Z McLeod
(1 episode, 1961),
David Greene
(1 episode, 1962),
Robert Ellis Miller
(1 episode, 1962),
Allen H Miner
(1 episode, 1962),
Harold D Schuster
(1 episode, 1962),
Paul Stewart
(1 episode, 1962),
David Butler
(1 episode, 1963),
Bernard Girard
(1 episode, 1963),
Robert Gist
(1 episode, 1963),
Walter Grauman
(1 episode, 1963),
Roger Kay
(1 episode, 1963),
David Lowell Rich
(1 episode, 1963),
Richard C Sarafian
(1 episode, 1963),
Ralph Senensky
(1 episode, 1963),
Don Weis
(1 episode, 1963),
Robert Enrico
(1 episode, 1964),
Ida Lupino
(1 episode, 1964),
Jacques Tourneur
(1 episode, 1964), 1964
...
The Madmen of Mandoras
,
David Bradley
, 1963
...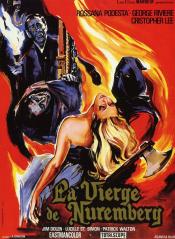 La vergine di Norimberga
,
Antonio Margheriti
(as Anthony Dawson), 1963
Women are being tortured to death with various torture devices in the dungeon of an old castle by a deformed, hooded, holocaust survivor....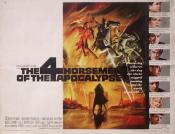 The Four Horsemen of the Apocalypse
,
Vincente Minnelli
, 1962
In Argentina, the family man Julio Madariaga is the patriarch of his family and considers his farm the paradise on Earth. One of his daughters, Luisa Desnoyers, has married the Frenchman immigrant Marcelo Desnoyers and they have one son, the playboy Julio, and one daughter, the gorgeous student of Sorbonne Chi Chi. His other daughter, Elena von Hartrott, has married the German Karl von Hartrott, and they have three sons: Heinrich, Gustav and...
Citizen Kane
,
Orson Welles
, 1941
Following the death of a publishing tycoon, news reporters scramble to discover the meaning of his final utterance....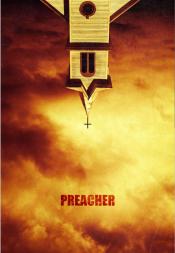 Preacher
,
Michael Slovis
(7 episodes, 2016-2018),
Evan Goldberg
(4 episodes, 2016-2017),
Seth Rogen
(4 episodes, 2016-2017),
Wayne Yip
(4 episodes, 2017-2018),
Michael Morris
(3 episodes, 2016-2018),
John Grillo
(3 episodes, 2018-2019),
Kevin Hooks
(3 episodes, 2018-2019),
Sam Catlin
(2 episodes, 2016-2018),
Laura Belsey
(2 episodes, 2018-2019),
Iain B MacDonald
(2 episodes, 2019),
Jonathan Watson
(2 episodes, 2019),
Kate Dennis
(1 episode, 2016),
Guillermo Navarro
(1 episode, 2016),
Scott Winant
(1 episode, 2016),
Craig Zisk
(1 episode, 2016),
Norberto Barba
(1 episode, 2017),
Michael Dowse
(1 episode, 2017),
David Evans
(1 episode, 2017),
Steph Green
(1 episode, 2017),
Maja Vrvilo
(1 episode, 2017),
Millicent Shelton
(1 episode, 2018), 6
Jesse Custer (Dominic Cooper), a conflicted preacher in a small Texas town who merges with a creature that has escaped from heaven and develops the ability to make anyone do anything he says. Along with his ex-girlfriend, Tulip (Ruth Negga), and an Irish vampire named Cassidy (Joseph Gilgun), the three embark on a journey to literally find God (to make him answer for abandoning mankind....