Filmography from : Aj Bowen
Actor :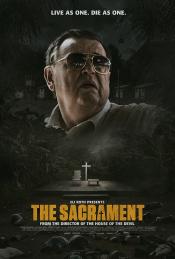 The Sacrament
,
Ti West
, 2013
Two journalists set out to document their friend's journey to reunite with his estranged sister. They track her to an undisclosed location where they are welcomed into the remote world of "Eden Parish," a self-sustained rural utopia composed of nearly two hundred members and overseen by a mysterious leader known only as "Father." It quickly becomes evident to the newcomers that this paradise may not be as it seems. Eden Parish harbors a...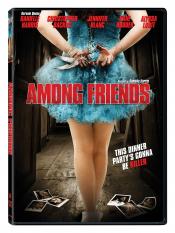 Among Friends
,
Danielle Harris
, 2012
Good times take a dark turn when longtime friends get together for an '80s-themed murder mystery party that is soon hijacked by someone from their past. The dinner guests will have to face their lies and secret betrayals as they discover the terrifying lengths to which their host will go to expose the truth....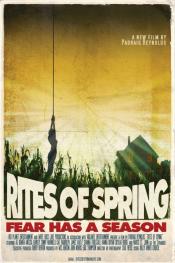 Rites of Spring
,
Padraig Reynolds
, 2011
After kidnapping the nine-year-old daughter of a wealthy socialite and hiding out in an abandoned school, the kidnappers fall prey to a recurring terror in this place, a bloodlust that comes every first day of spring....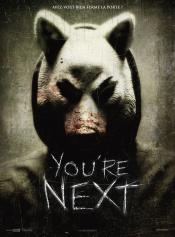 You're Next
,
Adam Wingard
, 2011
The Davison family comes under attack from a terrifying group of sadistic murderers during a family reunion getaway. Barricaded in their secluded vacation home, they fight off a barrage of axes, crossbows, and machetes from both inside and outside the house. However, the masked killers didn't count on Erin (Vinson), the young girlfriend of the eldest Davison son whose mysterious past has made her very difficult to kill....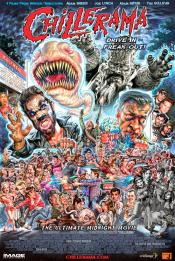 Chillerama
,
Adam Green
(segment 'The Diary Of Anne Frankenstein'),
Joe Lynch
(segment 'Zom-B-Movie'),
Bear McCreary
(segment 'I Don't Want to Die a Virgin'),
Adam Rifkin
(segment 'Wadzilla'),
Tim Sullivan
(segment 'I was a Teenage Werebear'), 2011
It's the closing night at the last drive-in theater in America and Cecil B. Kaufman has planned the ultimate marathon of lost film prints to unleash upon his faithful cinephile patrons. Four films so rare that they have never been exhibited publicly on American soil until this very night! With titles like Wadzilla, I Was A Teenage Werebear, The Diary of Anne Frankenstein, and Zom-B-Movie, Chillerama not only celebrates the golden age of drive-in...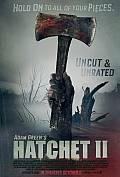 Butcher II
,
Adam Green
, 2010
...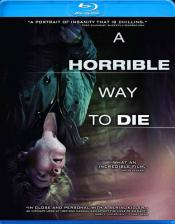 A Horrible Way to Die
,
Adam Wingard
, 2010
Sarah is starting life over. After her last relationship ended with a revelation that sent her boyfriend, Garrick, to a life sentence in prison, Sarah had no choice but to leave her past behind. Now that she's been relocated to a small town and given a new identity, Sarah's embracing the opportunity to start life fresh. Unfortunately for Sarah, the past won't let go. Garrick escapes prison and discovers Sarah's new location, then...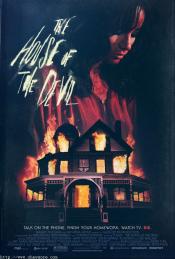 The House of the Devil
,
Ti West
, 2009
Sam (Jocelin Donahue) is a pretty college sophomore, so desperate to earn some cash for a deposit on an apartment that she accepts a babysitting job even after she finds out there is no baby. Mr. and Mrs. Ulman (cult actors Tom Noonan and Mary Woronov) are the older couple who lure Sam out to their creeky Victorian mansion deep in the woods, just in time for a total lunar eclipse. Megan (Greta Gerwig) is Sam's best friend, who gives her a ride...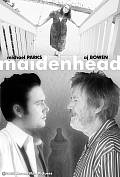 Maidenhead
,
James Spanos
, 2008
...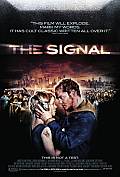 The Signal
,
David Bruckner
,
Dan Bush
,
Jacob Gentry
, 2007
...
The Guest
,
Adam Wingard
, 0
A soldier introduces himself to the Peterson family, claiming to be a friend of their son who died in action. After the young man is welcomed into their home, a series of accidental deaths seem to be connected to his presence....