Filmography from : Ajay Mehta
Actor :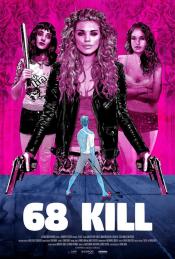 68 Kill
,
Trent Haaga
, 2017
It started with a couple dead bodies and $68,000 in stolen cash. Chip Taylor's girlfriend Liza had the perfect plan to rip off her rich sugar daddy. It should have been an easy in and out kind of deal. Nobody would get hurt and they would come out of it with enough loot to solve their problems. But things started going wrong as soon as they were inside the rich man's house, and for Chip it was only the beginning of the longest, most terrifying...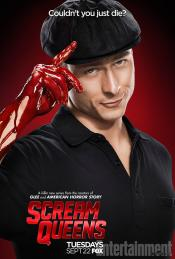 Scream Queens
,
Barbara Brown
(5 episodes, 2015-2016),
Brad Falchuk
(4 episodes, 2015-2016),
Bradley Buecker
(3 episodes, 2015-2016),
Michael Uppendahl
(3 episodes, 2015),
Ian Brennan
(2 episodes, 2015-2016),
Michael Lehmann
(1 episode, 2015),
Ryan Murphy
(1 episode, 2015),
Jamie Lee Curtis
(1 episode, 2016),
Maggie Kiley
(1 episode, 2016),
Loni Peristere
(1 episode, 2016),
Mary Wigmore
(1 episode, 2016), 2016
Wallace University is rocked by a string of murders. Kappa House, the most sought-after sorority for pledges, is ruled with an iron fist (in a pink glove) by its Queen Bitch, Chanel Oberlin (Emma Roberts). But when anti-Kappa Dean Cathy Munsch (Jamie Lee Curtis) decrees that sorority pledging must be open to all students, and not just the school's silver-spooned elite, all hell is about to break loose, as a devil-clad killer begins wreaking...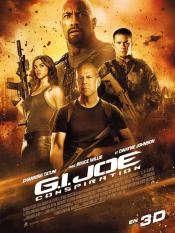 G.I. Joe: Retaliation
,
Jon M Chu
, 2013
Framed for crimes against the country, the G.I. Joe team is terminated by the President's order, and the surviving team members face off against Zartan, his accomplices, and the world leaders he has under his influence....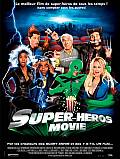 Superhero Movie
,
Craig Mazin
, 2008
...
Spider-Man
,
Sam Raimi
, 2002
...