Filmography from : Akira Kubo
Actor :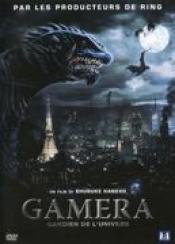 Gamera, gardien de l'univers
,
Shûsuke Kaneko
, 1995
The giant flying turtle is back for this 1995 Japanese feature where once again Gamera's intentions are misinterpreted by the military. All Gamera wants to do is take on his old enemy, Gyaos, the giant prehistoric bird who has nested atop Tokyo Tower....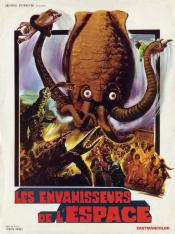 Les envahisseurs de l'espace
,
Ishirô Honda
, 1970
A space probe is infiltrated by alien beings and then crashes on a remote Pacific atoll. A group planning to build a resort hotel land on the island and discover it to be inhabited by giant mutant monsters created by the aliens in an attempt to conquer the world. ...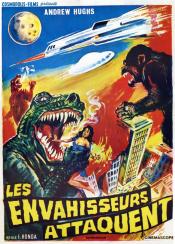 Les envahisseurs attaquent
,
Ishirô Honda
,
Jun Fukuda
(earlier film clips) (uncredited), 1968
Aliens have released all the giant monsters from their imprisonment on Monster Land and are using them to destroy all major cities on the planet. It is up to the daring crew of the super rocket ship X-2 to infiltrate the aliens' headquarters before the Earth monsters and King Ghidrah annihilate the planet. ...
La Planète des monstres
,
Jun Fukuda
, 1967
Scientists experimenting with changes in weather on a tropical island get more than they bargained for when Godzilla shows up to battle humongous insects and protect his newborn child....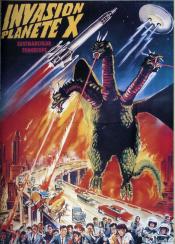 Invasion planète X
,
Ishirô Honda
(as Inoshirô Honda), 1965
Aliens from the mysterious Planet X, which resides on the dark side of of Jupiter, come to Earth asking its people to help them save their world from the dreaded King Ghidrah by letting them "borrow" Godzilla and Rodan. The aliens are actually planning to use the three monsters to take over our planet....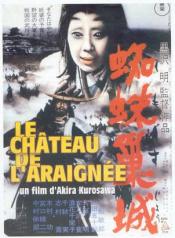 Le trone sanglant
,
Akira Kurosawa
, 1957
A transposition of Shakespeare's 'Macbeth' to medieval Japan. After a great military victory, Lords Washizu and Miki are lost in the dense Cobweb Forest, where they meet a mysterious old woman who predicts great things for Washizu and even greater things for Miki's descendants. Once out of the forest, Washizu and Miki are immediately promoted by the Emperor. Washizu, encouraged by his ambitious wife, plots to make even more of the prophecy come...