Filmography from : Akira Takarada
Actor :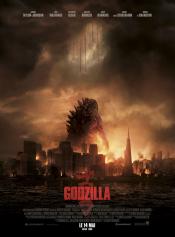 Godzilla
,
Gareth Edwards
, 2014
In 1999, the Janjira nuclear plant was mysteriously destroyed with most hands lost including supervisor Joe Brody's colleague and wife, Sandra. Years later, Joe's son, Ford, a US Navy ordnance disposal officer, must go to Japan to help his estranged father who obsessively searches for the truth of the incident. In doing so, father and son discover the disaster's secret cause on the wreck's very grounds. This enables them to witness the...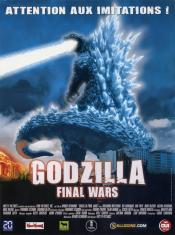 Gojira: Fainaru uôzu
,
Ryûhei Kitamura
,
Koji Hashimoto
(earlier film clips) (uncredited),
Shûsuke Kaneko
(earlier film clips) (uncredited),
Toshio Masuda
(earlier film clips) (uncredited),
Kazuki Ohmori
(earlier film clips) (uncredited),
Takao Okawara
(earlier film clips) (uncredited),
Masaaki Tezuka
(earlier film clips) (uncredited),
Kenshô Yamashita
(earlier film clips) (uncredited), 2004
Evil Space Aliens called the Xilians unleashes all the Earth's monsters to lay waste to most of the world's major cities, including Tokyo, New York, Sydney, Shanghai and Paris. It is up to Godzilla and the Earth Defense Force to vanquish the monsters and aliens to rescue the world in the ultimate "Save the Earth" battle....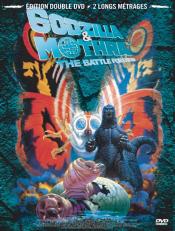 Gojira vs. Mosura
,
Takao Okawara
, 1992
...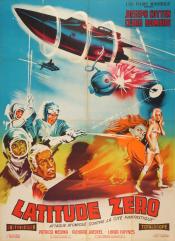 Ido zero daisakusen
,
Ishirô Honda
, 1969
Discover the incredible world of tomorrow... 15 miles straight down at LATITUDE ZERO...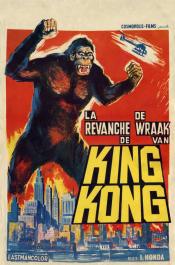 Kingu Kongu no gyakushû
,
Ishirô Honda
(english language version) (as Inoshiro Honda), 1967
When a mechanical replica of King Kong is unable to dig for the highly radioactive Element X at the North Pole, the evil Doctor Who and his sponsor Madame Piranha (Madame X in the American release) decide to kidnap the real Kong. As an insurance policy they kidnap Lt. Susan Miller as well as her boyfriend Lt. CommanderJiro Nomura and Cmdr. Carl Nelson (Kong developed a crush on Susan when she Nomura and Nelson visited the Kong at his home on...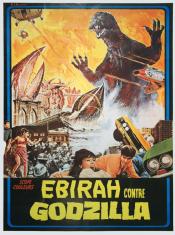 Gojira, Ebirâ, Mosura: Nankai no daiketto
,
Jun Fukuda
, 1966
A fisherman named Yata winds up missing after the boat he is working on sinks. His younger brother Ryota decides to search for him, but when the authorities refuse to help him he tries to enter a dance contest to win a boat to go search for Yata. When Ryota arrives at the contest he finds out he is too late by a few days, but meets up with two contestants who had already been eliminated named Nita and Ichino. The three youths then head for the...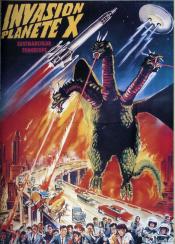 Kaijû daisensô
,
Ishirô Honda
(as Inoshirô Honda), 1965
Aliens from the mysterious Planet X, which resides on the dark side of of Jupiter, come to Earth asking its people to help them save their world from the dreaded King Ghidrah by letting them "borrow" Godzilla and Rodan. The aliens are actually planning to use the three monsters to take over our planet....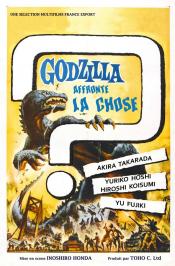 Mosura tai Gojira
,
Ishirô Honda
, 1964
A greedy developer unwittingly hatches a gigantic baby moth upon Tokyo, while Godzilla strikes once again....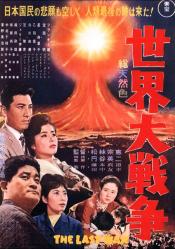 Sekai daisensô
,
Shûe Matsubayashi
, 1961
This Japanese film speculates on the events which lead the U.S. and the Soviet Union into a nuclear Armageddon....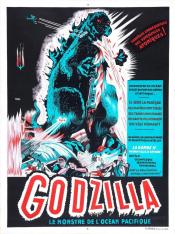 Gojira
,
Ishirô Honda
, 1954
American nuclear weapons testing results in the creation of a seemingly unstoppable, dinosaur-like beast. ...