Filmography from : Al Leong
Actor :
Deadwood
,
Ed Bianchi
(8 episodes, 2004-2006),
Daniel Minahan
(4 episodes, 2004-2006),
Davis Guggenheim
(4 episodes, 2004),
Gregg Fienberg
(4 episodes, 2005-2006),
Mark Tinker
(4 episodes, 2006),
Steve Shill
(3 episodes, 2004-2005),
Alan Taylor
(2 episodes, 2004-2005),
Michael Engler
(1 episode, 2004),
Walter Hill
(1 episode, 2004),
Michael Almereyda
(1 episode, 2005),
Timothy Van Patten
(1 episode, 2005),
Daniel Attias
(1 episode, 2006),
Adam Davidson
(1 episode, 2006),
Tim Hunter
(1 episode, 2006), 2006
...
The Scorpion King
,
Chuck Russell
, 2002
...
Godzilla
,
Roland Emmerich
, 1998
...
Lethal Weapon 4
,
Richard Donner
, 1998
...
Escape from L.A.
,
John Carpenter
, 1996
...
Last Action Hero
,
John McTiernan
, 1993
A young movie fan gets thrown into the movie world of his favourite action film character. ...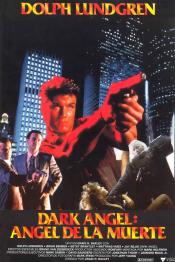 Dark Angel
,
Craig R Baxley
, 1990
Jack Caine (Dolph Lundgren) is a Houston vice cop who's forgotten the rule book. His self-appointed mission is to stop the drugs trade and the number one supplier Victor Manning. Whilst involved in an undercover operation to entrap Victor Manning, his partner gets killed, and a sinister newcomer enters the scene... Along with F.B.I. agent Lawrence Smith, the two investigate a spate of mysterious deaths; normal non-junkies dying of massive heroin...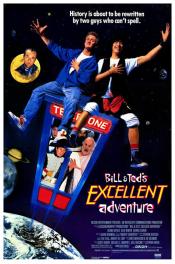 Bill & Ted's Excellent Adventure
,
Stephen Herek
, 1989
In the small town of San Dimas, a few miles away from Los Angeles, there are two nearly brain dead teenage boys going by the names of Bill S, Preston ESQ. and Ted Theodore Logan, they have a dream together of starting their own rock and roll band called the "Wyld Stallyns". Unfortunately, they are still in high school and on the verge of failing out of their school as well, and if they do not pass their upcoming history report, they will be...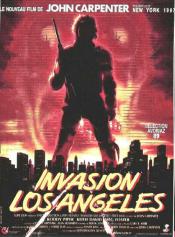 They Live
,
John Carpenter
, 1988
A drifter discovers a pair of sunglasses that allow him to wake up to the fact that aliens have taken over the Earth....
Lethal Weapon
,
Richard Donner
, 1987
...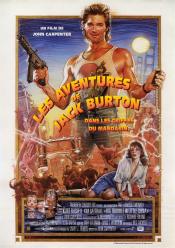 Big Trouble in Little China
,
John Carpenter
, 1986
While kung fu warriors and otherworldly spirits battle over the fate of two women, Russell's swaggering idiot manages to knock himself out or underestimate the forces he's dealing with. Jack Burton, a tough-talking, wisecracking truck driver whose hum-drum life on the road takes a sudden supernatural tailspin when his best friend's fiancee is kidnapped. Speeding to the rescue, Jack finds himself deep beneath San Francisco's Chinatown, in a...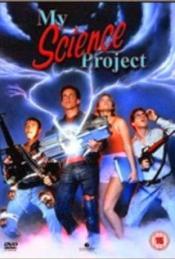 My Science Project
,
Jonathan R Betuel
, 1985
Michael and Ellie break into a military junkyard to find a science project for Michael's class, and discover a strange glowing orb which absorbs electricity. When the orb begins to blend past, present, and future, its up to Michael and Ellie to stop the orb and save mankind....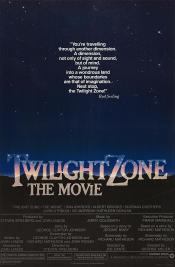 Twilight Zone: The Movie
,
Joe Dante
(segment 'It's a Good Life'),
John Landis
(prologue/segment 'Time Out'),
George Miller
(segment 'Nightmare at 20,000 Feet'),
Steven Spielberg
(segment 'Kick the Can'), 1983
Four horror/science-fiction segments directed by four of Hollywood's famous directors based on TV's most popular anthology series, bookened by a funny and scary prologue and epilogue featuring Dan Aykroyd and Albert Brooks. In the first story directed by John Landis (a vague remake of the Twilight Zone episode "A Quality of Mercy") a loud-mouthed bigotted businessman (Vic Morrow) with an intense hatred for Jews, blacks, and Asians, gets the...