Filmography from : Al Roker
Actor :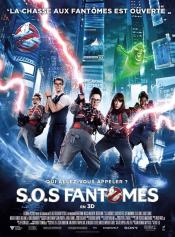 Ghostbusters
,
Paul Feig
, 2016
...
Men in Black 
,
Barry Sonnenfeld
, 1997
Men in Black follows the exploits of agents Kay and Jay, members of a top-secret organization established to monitor and police alien activity on Earth. The two Men in Black find themselves in the middle of the deadly plot by an intergalactic terrorist who has arrived on Earth to assassinate two ambassadors from opposing galaxies. In order to prevent worlds from colliding, the MiB must track down the terrorist and prevent the destruction of...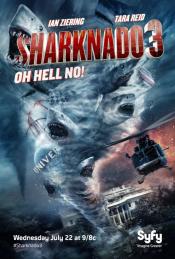 Sharknado 3: Oh Hell No! 
,
Anthony C Ferrante
, 0
When Fin and April go to Florida for the summer vacation, strong winds and lots of rain comes to Florida and a Sharknado comes and destroyes Florida. The Sharknado goes to Washington D.C. and sharks falling from the sky. It's up to Fin and April to stop the Sharknado the third time....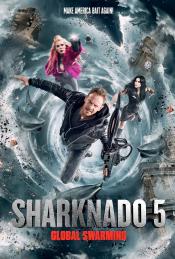 Sharknado 5: Global Swarming 
,
Anthony C Ferrante
, 0
As shark-infested storms grow stronger and more complex, the world braces for the inevitable - a global sharknado. This year, the mission gets personal for chainsaw-wielding leader Fin Shepard and his bionic wife, April, when their young son gets trapped in a sharknado and is transported all over the world. ...