Filmography from : Alain Chanoine
Actor :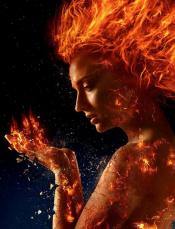 Dark Phoenix
,
Simon Kinberg
, 2019
Jean Grey begins to develop incredible powers that corrupt and turn her into a Dark Phoenix. Now the X-Men will have to decide if the life of a team member is worth more than all the people living in the world....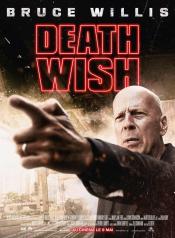 Death Wish
,
Eli Roth
, 2018
Dr. Paul Kersey (Bruce Willis) is a surgeon who only sees the aftermath of his city's violence as it's rushed into his ER -until his wife (Elisabeth Shue) and college-age daughter (Camila Morrone) are viciously attacked in their suburban home. With the police overloaded with crimes, Paul, burning for revenge, hunts for his family's assailants to deliver justice. As the anonymous slayings of criminals grabs the media's attention, the city wonders...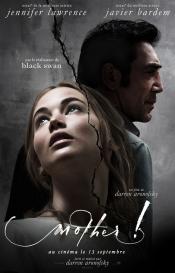 Mother!
,
Darren Aronofsky
, 2017
A couple's relationship is tested when uninvited guests arrive at their home, disrupting their tranquil existence. ...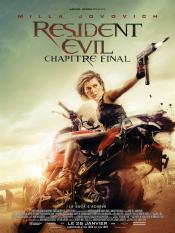 Resident Evil: The Final Chapter
,
Paul WS Anderson
, 2016
Picking up immediately after the events in Resident Evil: Retribution, humanity is on its last legs in Washington D.C. As the only survivor of what was meant to be humanity's final stand against the undead hordes, Alice must return to where the nightmare began - Raccoon City, where the Umbrella Corporation is gathering its forces for a final strike against the only remaining survivors of the apocalypse. In a race against time Alice will join...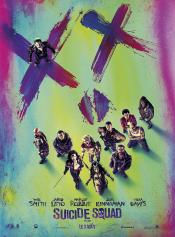 Suicide Squad
,
David Ayer
, 2016
It feels good to be bad...Assemble a team of the world's most dangerous, incarcerated Super Villains, provide them with the most powerful arsenal at the government's disposal, and send them off on a mission to defeat an enigmatic, insuperable entity. U.S. intelligence officer Amanda Waller has determined only a secretly convened group of disparate, despicable individuals with next to nothing to lose will do. However, once they realize they...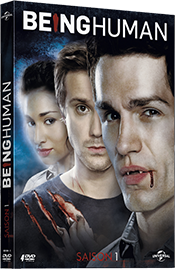 Being Human
,
Paolo Barzman
(12 episodes, 2011-2014),
Stefan Pleszczynski
(10 episodes, 2012-2014),
Adam Kane
(8 episodes, 2011-2013),
Jeff Renfroe
(6 episodes, 2013-2014),
Charles Binamé
(4 episodes, 2011-2012),
Erik Canuel
(2 episodes, 2011),
Jeremiah S Chechik
(2 episodes, 2011),
Jerry Ciccoritti
(2 episodes, 2011),
Stefan Schwartz
(2 episodes, 2012),
Mairzee Almas
(2 episodes, 2013),
Kelly Makin
(2 episodes, 2013), 2014
Three twenty-somethings share a house and try to live a normal life despite being a ghost, a werewolf, and a vampire....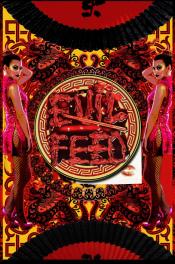 Evil Feed
,
Kimani Ray Smith
, 2013
The Long Pig Restaurant is the ultimate underground restaurant sensation, where only the richest can taste the most refined meals and worldwide best…cannibalistic haute cuisine. Newly run by an overachieving son who delicately put his father to retirement by severing his head, the Long Pig has introduced novelty by capturing elite MMA fighters and then serving losers to their bloodthirsty customers. Perfect "Tendertainment" ! Jenna, an...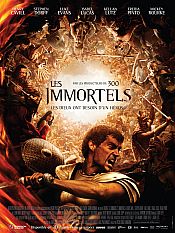 Immortals
,
Tarsem Singh
(as Tarsem Singh Dhandwar), 2011
As a power-mad king razes ancient Greece in search of a legendary weapon, a heroic young villager rises up against him in a thrilling quest as timeless as it is powerful. The brutal and bloodthirsty King Hyperion (Mickey Rourke) and his murderous Heraklion army are rampaging across Greece in search of the long lost Bow of Epirus. With the invincible Bow, the king will be able to overthrow the Gods of Olympus and become the undisputed master...
Stan Helsing
,
Bo Zenga
, 2009
It's Halloween night, and slacker video clerk Stan Helsing along with his insanely sexy ex-girlfriend , best buddy and an exotic dancer/'massage therapist' - detours into a town cursed by the biggest monsters in movie history: Freddy, Jason , Pinhead , Leatherface , Chucky , & Michael Myers....
Battlestar Galactica
,
Michael Rymer
(22 episodes, 2004-2009),
Michael Nankin
(8 episodes, 2005-2009),
Rod Hardy
(6 episodes, 2004-2008),
Sergio Mimica-Gezzan
(6 episodes, 2004-2006),
Robert M Young
(5 episodes, 2004-2009),
Edward James Olmos
(4 episodes, 2004-2009),
Jeff Woolnough
(3 episodes, 2005-2006),
Wayne Rose
(3 episodes, 2007-2009),
Allan Kroeker
(2 episodes, 2004-2005),
Félix Enríquez Alcalá
(2 episodes, 2006),
Marita Grabiak
(1 episode, 2004),
Brad Turner
(1 episode, 2004),
Jonas Pate
(1 episode, 2005),
Jean de Segonzac
(1 episode, 2006),
Bill Eagles
(1 episode, 2006),
James Head
(1 episode, 2006),
Reynaldo Villalobos
(1 episode, 2006),
Paul A Edwards
(1 episode, 2008),
Anthony Hemingway
(1 episode, 2008),
John Dahl
(1 episode, 2009),
Gwyneth Horder-Payton
(1 episode, 2009),
Ronald D Moore
(1 episode, 2009), 2009
After losing the war against the Cylon robots, the Battlestar Galactica crew speed toward the fabled 13th colony, Earth. Galactica Commander Adama and President Laura Roslin face waning supplies, crushed morale, ... and the credible threat Cylons aboard the ship. ...
Painkiller Jane
,
Matthew Hastings
(6 episodes, 2007),
Michael Robison
(5 episodes, 2007),
Farhad Mann
(3 episodes, 2007),
Peter DeLuise
(2 episodes, 2007),
Brent-Karl Clackson
(1 episode, 2007),
Nick Copus
(1 episode, 2007),
JB Sugar
(1 episode, 2007),
David Tennant
(1 episode, 2007),
William Waring
(1 episode, 2007),
Paul Ziller
(1 episode, 2007), 7
Jane Vasco is a DEA agent recruited by a covert government agency that hunts genetically enhanced individuals. She discovers that she can heal rapidly from any injury and begins to investigate the source of her powers. ...