Filmography from : Alex Chung
Actor :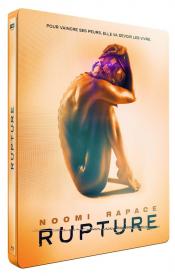 Rupture 
,
Steven Shainberg
, 2016
Rupture follows Renee Morgan (Noomi Rapace), a single mom, who is deathly terrified of spiders. While in route to meet up with a friend, she is violently abducted by a group of strangers. After enduring intense yet strange questioning and examinations, some about her fear of spiders, Renee soon discovers that she is now the subject of an underground experiment. Her captors explain to her that she has a genetic abnormality that can potentially...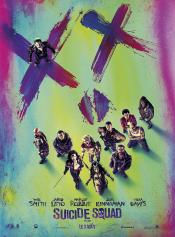 Suicide Squad 
,
David Ayer
, 2016
It feels good to be bad...Assemble a team of the world's most dangerous, incarcerated Super Villains, provide them with the most powerful arsenal at the government's disposal, and send them off on a mission to defeat an enigmatic, insuperable entity. U.S. intelligence officer Amanda Waller has determined only a secretly convened group of disparate, despicable individuals with next to nothing to lose will do. However, once they realize they...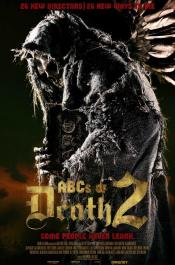 ABCs of Death 2 
,
Rodney Ascher
(segment 'Q is for Questionnaire'),
Julian Barratt
(segment 'B is for Badger'),
Robert Boocheck
(segment 'M is for Masticate'),
Alejandro Brugués
(segment 'E is for Equilibrium'),
Kristina Buozyte
(segment 'K is for Knell'),
Alexandre Bustillo
(segment 'X is for Xylophone'),
Larry Fessenden
(segment 'N is for Nexus'),
Julian Gilbey
(segment 'C is for Capital Punishment'),
Jim Hosking
(segment 'G is for Grandad'),
Lancelot Oduwa Imasuen
(segment 'L is for Legacy'),
EL Katz
(segment 'A is for Amateur'),
Aharon Keshales
(segment 'F is for Falling'),
Steven Kostanski
(segment 'W is for Wish'),
Marvin Kren
(segment 'R is for Roulette'),
Juan Martínez Moreno
(segment 'S is for Split'),
Erik Matti
(segment 'I is for Invincible'),
Wolfgang Matzl
(title sequence),
Julien Maury
(segment 'X is for Xylophone'),
Robert Morgan
(segment 'D is for Deloused'),
Chris Nash
(segment 'Z is for Zygote'),
Vincenzo Natali
(segment 'U is for Utopia'),
Hajime Ohata
(segment 'O is for Ochlocracy [Mob Rule]'),
Navot Papushado
(segment 'F is for Falling'),
Bill Plympton
(segment 'H is for Head Games'),
Dennison Ramalho
(segment 'J is for Jesus'),
Todd Rohal
(segment 'P is for Scary'),
Jerome Sable
(segment 'V is for Vacation'),
Bruno Samper
(segment 'K is for Knell'),
Jen Soska
(segment 'T is for Torture Porn'),
Sylvia Soska
(segment 'T is for Torture Porn'),
Sôichi Umezawa
(segment 'Y is for Youth') (as Soichi Umezawa), 2014
Another 26-chapter anthology that showcases death in all its vicious wonder and brutal beauty....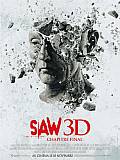 Saw 3D
,
Kevin Greutert
, 2010
As a deadly battle rages over Jigsaw's brutal legacy, a group of Jigsaw survivors gathers to seek the support of self-help guru and fellow survivor Bobby Dagen, a man whose own dark secrets unleash a new wave of terror... The first theatrical feature to be shot exclusively on the cutting-edge SI-3D digital camera system, SAW VII 3D brings the horrifying games of Jigsaw to life like never before. ...