Filmography from : Alex Vincent
Actor :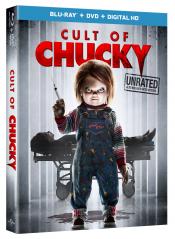 Le Retour de Chucky
,
Don Mancini
, 2017
Confined to an asylum for the criminally insane for the past four years, Nica Pierce (Fiona Dourif) is erroneously convinced that she, not Chucky, murdered her entire family. But when her psychiatrist introduces a new therapeutic "tool" to facilitate his patients' group sessions — an all-too-familiar "Good Guy" doll with an innocently smiling face — a string of grisly deaths begins to plague the asylum, and Nica starts to wonder if...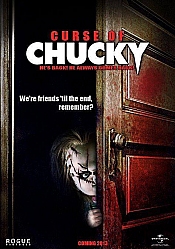 La malédiction de Chucky
,
Don Mancini
, 2013
Nica (Fiona Dourif) is grieving over the gruesome suicide of her mother when her domineering older sister Barb (Danielle Bisutti) arrives with her young family in tow to help settle their mother's affairs. As the sisters butt heads over Nica's plans for the future, Barb's young daughter comforts herself with a grinning, red-haired talking doll named Chucky (voiced again by Brad Dourif) that recently arrived mysteriously in...
Dead Country
,
Andrew Merkelbach
, 2008
...
Chucky 3
,
Jack Bender
, 1991
It's been eight years since the events in the second film, we now see that Andy is a teenager who has been enrolled in a military school. Play Pals Toy Company decides to re-release its Good Guys line, feeling that after all this time, the bad publicity has died down. As they re-used old materials, the spirit of Charles Lee Ray once again comes to life. In his search for Andy, Chucky falls into the hands of a younger boy, and he realizes that it...
Chucky, la poupée de sang
,
John Lafia
, 1990
Andy Barclay has been placed in a foster home after the tragic events of the first film, since his mother was committed. In an attempt to save their reputation, the manufacturers of Chucky reconstruct the killer doll, to prove to the public that nothing was wrong with it in the first place. In doing so, they also bring the soul of serial killer Charles Lee Ray back to life. As Chucky tries to locate Andy, the body count rises. Will Andy be able...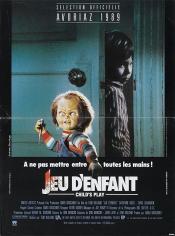 Jeu d'enfant
,
Tom Holland
, 1988
A single mother gives her son a much sought after doll for his birthday, only to discover that it is possessed by the soul of a serial killer....