Filmography from : Alexandra Paul
Actor :
In My Sleep
,
Allen Wolf
, 2010
In this edge-of-your-seat thriller, Marcus struggles with parasomnia, a sleepwalking disorder that causes him to do things in his sleep that he cannot remember the next day. When he wakes up with blood on his hands and a knife at his side, he is startled to hear that a close friend has been found stabbed to death. Marcus frantically tries to put the pieces together - could he have murdered his friend while sleepwalking to hide a dark secret...
Murder.com
,
Rex Piano
, 2008
...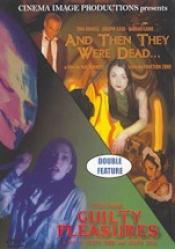 Guilty Pleasures
,
Joe Zaso
(as Joseph Zaso),
Joseph F Parda
(segment 'Nocturnal Emissions'), 1997
Two beautiful women who live in the same apartment building each have a shocking story to tell. On the first floor lives Silvia Resino, who has three psychotic admirers while on the second floor, RoseMarie Curtis is descending into madness after joining an insane acting school....
Spectre
,
Scott P Levy
(as Scott Levy), 1996
...

5 Dead on the Crimson Canvas
,
Joseph F Parda
, 1996
...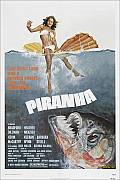 Piranha
,
Scott P Levy
, 1995
...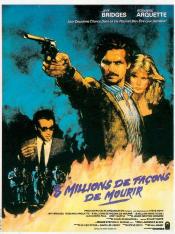 Huit millions de façons de mourir
,
Hal Ashby
, 1986
Scudder is a detective with the Sheriff's Department who is forced to shoot a violent suspect during a narcotics raid. The ensuing psychological aftermath of this shooting worsens his drinking problem and this alcoholism causes him to lose his job, as well as his marriage. During his recovery through Alcoholics Anonymous, he meets a mysterious stranger who draws him back into a world of vice. In trying to help this beautiful woman, he must enter...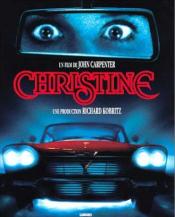 Christine
,
John Carpenter
, 1983
In 1957, in Detroit, a red Plymouth Fury is built and is the cause of two accidents, one of them fatal, still in the assembly line. Twenty-one years later, the outcast and bullied nerd Arnold "Arnie" Cunningham is getting a ride with his best and only friend Dennis Guilder and he sees the wrecked car for sale in a garden. Arnie immediately falls in love with the car. The car was given the name Christine by it's first owner. He brings the car to...