Filmography from : Ali Larter
Actor :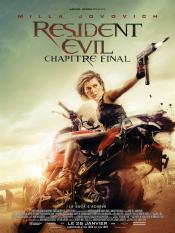 Resident Evil: The Final Chapter
,
Paul WS Anderson
, 2016
Picking up immediately after the events in Resident Evil: Retribution, humanity is on its last legs in Washington D.C. As the only survivor of what was meant to be humanity's final stand against the undead hordes, Alice must return to where the nightmare began - Raccoon City, where the Umbrella Corporation is gathering its forces for a final strike against the only remaining survivors of the apocalypse. In a race against time Alice will join...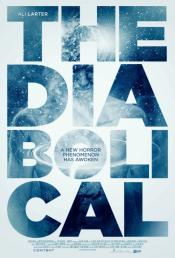 The Diabolical
,
Alistair Legrand
, 2015
Madison, a single mother, and her children, are awoken nightly by an increasingly strange and intense presence. She seeks help from her scientist boyfriend Nikolai, who begins a hunt to destroy the violent spirit that paranormal experts are too frightened to take on....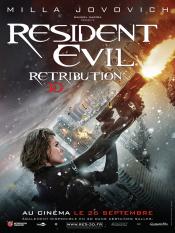 Resident Evil: Retribution
,
Paul WS Anderson
, 2012
The Umbrella Corporation's deadly T-virus continues to ravage the Earth, transforming the global population into legions of the flesh eating Undead. The human race's last and only hope, Alice (Milla Jovovich), awakens in the heart of Umbrella's most clandestine operations facility and unveils more of her mysterious past as she delves further into the complex. Without a safe haven, Alice continues to hunt those responsible for the outbreak;...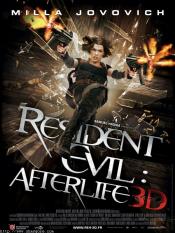 Resident Evil: Afterlife
,
Paul WS Anderson
, 2010
In a world ravaged by a virus infection, turning its victims into the Undead, Alice, continues on her journey to find survivors and lead them to safety. Her deadly battle with the Umbrella Corporation reaches new heights, but Alice gets some unexpected help from an old friend. A new lead that promises a safe haven from the Undead takes them to Los Angeles, but when they arrive the city is overrun by thousands of Undead - and Alice and her...
The Final Destination
,
David R Ellis
, 2009
On what should have been a fun-filled day at the races, Nick O'Bannon has a horrific premonition in which a bizarre sequence of events causes multiple race cars to crash, sending flaming debris into the stands, brutally killing his friends and causing the upper deck of the stands to collapse on him. When he comes out of this grisly nightmare, Nick panics, persuading his girlfriend, Lori, and their friends, Janet and Hunt, to leave… escaping...
Obsessed
,
Steve Shill
, 2009
A successful asset manager, who has just received a huge promotion, is blissfully happy in his career and in his marriage. But a temp worker starts stalking him, all the things he's worked so hard for are placed in jeopardy....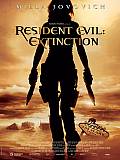 Resident Evil: Extinction
,
Russell Mulcahy
, 2007
...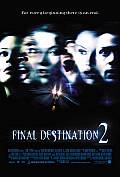 Final Destination 2
,
David R Ellis
, 2003
...
Final Destination
,
James Wong
, 2000
...

House on Haunted Hill
,
William Malone
, 1999
...