Filmography from : Aliane Baquerot
Actor :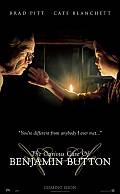 The Curious Case of Benjamin Button
,
David Fincher
, 2008
"I was born under unusual circumstances." And so begins 'The Curious Case of Benjamin Button,' adapted from the 1920s story by F. Scott Fitzgerald about a man who is born in his eighties and ages backwards: a man, like any of us, who is unable to stop time. We follow his story, set in New Orleans from the end of World War I in 1918 to the 21st century, following his journey that is as unusual as any man's life can be. Directed by David Fincher...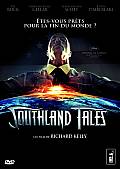 Southland Tales
,
Richard Kelly
, 2006
...
Poseidon
,
Wolfgang Petersen
, 2006
It is New Year's Eve, and over 2,000 passengers & crew are ringing in the New Year aboard the huge cruise ship 'Poseidon' on the open sea in the middle of the North Atlantic Ocean! A small group of survivors find themselves unlikely allies in a battle for their lives. Preferring to test the odds alone, career gambler Dylan Johns ignores captain's orders to wait below for possible rescue and sets out to find his own way to safety. What begins as...