Filmography from : Alicia Vela Bailey
Actor :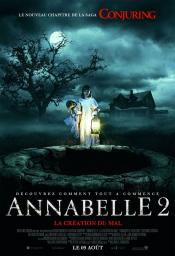 Annabelle 2 : La Création du mal
,
David F Sandberg
, 2017
Several years after the tragic death of their little girl, a dollmaker and his wife welcome a nun and several girls from a shuttered orphanage into their home, soon becoming the target of the dollmaker's possessed creation, Annabelle. ...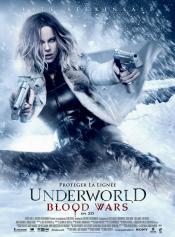 Underworld: Blood Wars
,
Anna Foerster
, 2016
The next installment in the blockbuster franchise, UNDERWORLD: BLOOD WARS follows Vampire death dealer, Selene (Kate Beckinsale) as she fends off brutal attacks from both the Lycan clan and the Vampire faction that betrayed her. With her only allies, David (Theo James) and his father Thomas (Charles Dance), she must stop the eternal war between Lycans and Vampires, even if it means she has to make the ultimate sacrifice....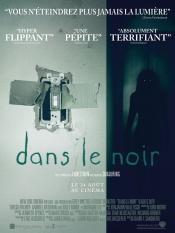 Dans le noir
,
David F Sandberg
, 2016
A man called Paul is working after hours and is murdered by a supernatural entity in the shadow. When his son, the boy Martin, is frightened by the same creature, he sees his mother Sophie talking to an imaginary friend called Diana in the shadow of her room. Martin does not sleep anymore during the night. His older step sister Rebecca who lives alone is summoned by the social assistant. She brings Martin home and recalls her own experience with...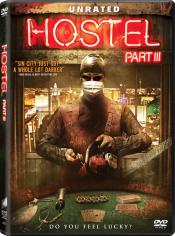 Hostel - Chapitre III
,
Scott Spiegel
, 2011
High stakes gambling takes on a sinister new meaning in this third chapter of the terrifying HOSTEL series. While attending a bachelor party in Las Vegas, four friends are enticed by two sexy escorts to join them at a private party way off the Strip. Once there, they are horrified to find themselves the subjects of a perverse game of torture, where members of the Elite Hunting Club are hosting the most sadistic show in town....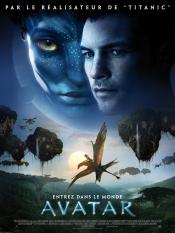 Avatar
,
James Cameron
, 2009
"Avatar," a live action film with a new generation of special effects, takes us to a spectacular world beyond imagination, where a reluctant hero embarks on a journey of redemption and discovery as he leads an epic battle to save a civilization. James Cameron, the Oscar-winning director of "Titanic," first conceived the film years ago, when the means to realize his vision did not yet exist. Now, after four years of actual production work,...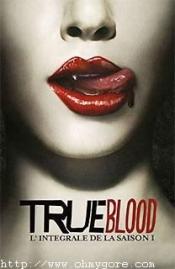 True Blood
,
Michael Lehmann
(15 episodes, 2008-2013),
Scott Winant
(13 episodes, 2008-2014),
Daniel Minahan
(8 episodes, 2008-2012),
Howard Deutch
(5 episodes, 2013-2014),
John Dahl
(4 episodes, 2008-2010),
Michael Ruscio
(4 episodes, 2009-2013),
Anthony Hemingway
(3 episodes, 2008-2013),
Alan Ball
(3 episodes, 2008),
Lesli Linka Glatter
(3 episodes, 2010-2012),
David Petrarca
(3 episodes, 2010-2012),
Romeo Tirone
(3 episodes, 2011-2013),
Stephen Moyer
(3 episodes, 2012-2014),
Daniel Attias
(3 episodes, 2012-2013),
Nick Gomez
(1 episode, 2008),
Nancy Oliver
(1 episode, 2008),
Marcos Siega
(1 episode, 2008),
Michael Cuesta
(1 episode, 2009),
Adam Davidson
(1 episode, 2009),
Jeremy Podeswa
(1 episode, 2011),
Gregg Fienberg
(1 episode, 2014),
Simon Jayes
(1 episode, 2014),
Angela Robinson
(1 episode, 2014),
Lee Rose
(1 episode, 2014),
Jesse Warn
(1 episode, 2014), 2008
The series follows Sookie Stackhouse, a barmaid living in Louisiana who can read people's minds, and how her life is turned upside down when the Vampire Bill, walks into her place of employment two years after vampires 'came out of the coffin' on national television....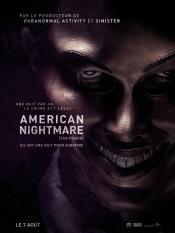 American Nightmare
,
James DeMonaco
, 0
In an America wracked by crime, the government has sanctioned an annual 12-hour period in which any and all criminal activity—including murder—is legal. The police can't be called. Hospitals suspend help. It is one night when the citizenry regulates itself without thought of punishment. On this night plagued by violence and an epidemic of crime, one family wrestles with the decision of who they will become when a stranger comes knocking....