Filmography from : Alisa Schulz
Actor :

Poe
,
Francis Xavier
, 2012
The film follows formerly acquitted and rehabilitated criminal Dr. Andrew Casey (David Fine), who relocates to Los Angeles under the alias Jack Conway, aka 'The Chef'. Conway and his butler, Mr. Peeples (Mike Iorio), establish a respected soup kitchen/charity, 'The Help Feeding Foundation', which lures the likes of actresses and models under false pretense. The women are in fact obtained to satisfy Casey/Conway's culinary tastes. He handpicks...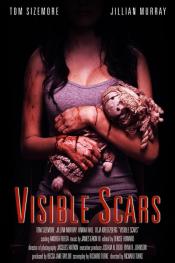 Visible Scars
,
Richard Turke
, 2012
Seventeen years ago, MIKE GILLIS killed a new mother of twin girls and took the babies to a house in the woods, claiming them as his own to appease his wife's desire for kids. After Mike committed multiple murders over seven years to "protect" the growing girls locked in the basement, even finally killing his wife, one day a fire in the house causes it to collapse on Mike and the twins. In present day, STACY WALKER flees to her uncle's...