ALL DARK PLACES (2012)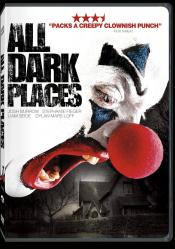 Jamie and Christian are giving their marriage one last shot for the sake of love and their young son, Dylan. But when Christian proves unable to hold up his end, forces both within and outside their relationship will decide their future.
Original Title : ALL DARK PLACES
Director(s) :
Nicholas Reiner
Writer(s) :
Nicholas Reiner
Genre(s) : Horror | Thriller
Length : 85 min
Year : 2012
Country : USA
Langage : English
Coulor : Color
US Release : 2012-06-26
Actors :
 
Joshua Burrow Christian
Stephanie Fieger Jamie
Daniel Brennan Millard
Tim Douglas Dr Spago
Dylan Mars Loff Dylan
Liam Seide Clown
No comments.
All informations are coming from http://www.imdb.com
This page has been seen 477 times.