Filmography from : Allan Kayser
Actor :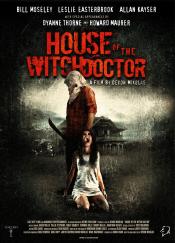 House of the Witchdoctor
,
Devon Mikolas
, 2013
Evil wreaks pure havoc and bloody murder upon Leslie Van Hooten, a beautiful young girl, and her unsuspecting fellow grad students as they make their way to her family's extravagant and yet isolated estate. Peter (Bill Moseley- Texas Chainsaw Massacre 3D, House of 1000 Corpses) and Irene Van Hooten (Leslie Easterbrook- The Devil's Rejects, Police Academy), the young girl's mother and father, leave the group alone for the weekend, so that...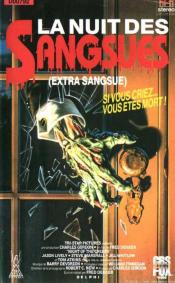 Extra sangsues
,
Fred Dekker
, 1986
In this campy chiller, a college couple, in 1959, see an object plummet to Earth like a meteor. The boy accidentally swallows a space-slug that shoots out. In 1986, two freshmen roam the campus and stumble across the corpse of the boy who swallowed the space-slug. Once thawed out, the corpse comes to life....