Filmography from : Allan Smith
Actor :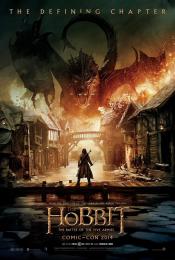 Le Hobbit: La Bataille des Cinq Armées
,
Peter Jackson
, 2014
Mere seconds after the events of "Desolation", Bilbo and Company continue to claim a mountain of treasure that was guarded long ago: But with Gandalf the Grey also facing some formidable foes of his own, the Hobbit is outmatched when the brutal army of orcs led by Azog the Defiler returns. But with other armies such as the elves and the men of Lake-Town, which are unsure to be trusted, are put to the ultimate test when Smaug's wrath, Azog's...
Circus of the Dead
,
Billy 'Bloody Bill' Pon
, 2014
A man becomes entangled in a deadly morality game when the circus comes to town and a sadistic clown forces him to examine the things in life he takes for granted in the most horrific ways....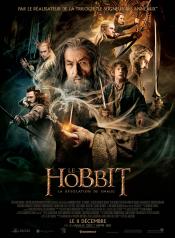 Le Hobbit: La Désolation de Smaug
,
Peter Jackson
, 2013
The Dwarves, Bilbo and Gandalf have successfully escaped the Misty Mountains, and Bilbo has gained the One Ring. They all continue their journey to get their gold back from the Dragon, Smaug....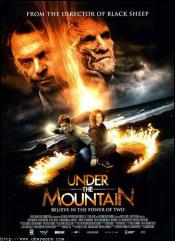 Le Secret des 7 volcans
,
Jonathan King
, 2009
When teenage twins Rachel and Theo investigate the creepy old house next door, they discover the Wilberforces - shape-shifting creatures that lurk beneath Auckland's ring of extinct volcanoes. Guided by the mysterious Mr. Jones and with the help of their older cousin, Ricky, the twins must rekindle the unique powers they once shared if they are to destroy this ancient evil - before it destroys them....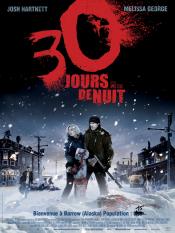 30 jours de nuit
,
David Slade
, 2007
In Barrow, Alaska, seventy percent of the population of five hundred and some dwellers travels on the day of the last sunset, since the town will stay along the next thirty days without sun light. Sheriff Eben Oleson and Deputy Billy Kitka find many cell phones burned on the road. Then they receive a phone call from the local creator telling that his dogs have been slaughtered; later Eben finds the operator of the cell tower decapitated. He...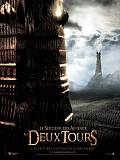 Le Seigneur des anneaux : Les Deux Tours
,
Peter Jackson
, 2002
While Frodo and Sam edge closer to Mordor with the help of the shifty Gollum, the divided fellowship makes a stand against Sauron's new ally, Saruman, and his hordes of Isengard....