Filmography from : Alpha Takahashi
Actor :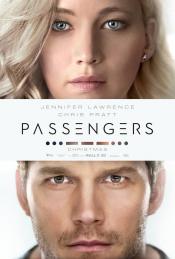 Passengers
,
Morten Tyldum
, 2016
The spaceship, Starship Avalon, in its 120-year voyage to a distant colony planet known as the "Homestead Colony" and transporting 5,259 people has a malfunction in two of its sleep chambers. As a result two hibernation pods open prematurely and the two people that awoke, Jim Preston (Chris Pratt) and Aurora Dunn (Jennifer Lawrence), are stranded on the spaceship, still 90 years from their destination. ...
Scary or Die
,
Bob Badway
(segment director),
Michael Emanuel
(segments 'Clowned', 'Lover Come Back', 'The Crossing'),
Igor Meglic
(segment 'Taejung's Lament'), 2012
The creation of filmmaker Michael Emanuel, SCARY OR DIE tells five interwoven horror stories that take place in and around the "City of Angels". A flesh-eating clown desperately trying to protect the person he craves the most, A dirty cop and a hit gone wrong with a vengeful Necromancer, a beautiful but mysterious woman and a lonely man looking for love in all the wrong places, a gruesome blood splattered uprising of Illegal Mexican Zombies, and...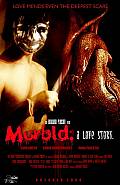 Morbid: A Love Story
,
Edward Payson
, 2009
Christian is a typical college student, besides the fact that he is a serial killer. He sees death as the greatest art form, ranking his targets by degree of difficulty and making his victims his easel. Christian takes a liking to Belle a girl in his class and falls in love. He decides he wants to lead a normal life and stop his killing ways, but old habits die hard. Meanwhile, F.B.I. agent Jack Stevenson who was assigned to Christian's case...