Filmography from : Amara Karan
Actor :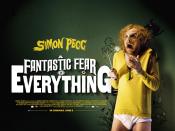 A Fantastic Fear of Everything
,
Crispian Mills
,
Chris Hopewell
(co-director), 2012
Jack is a children's author turned crime novelist whose detailed research into the lives of Victorian serial killers has turned him into a paranoid wreck, persecuted by the irrational fear of being murdered. When Jack is thrown a life-line by his long-suffering agent and a mysterious Hollywood executive takes a sudden and inexplicable interest in his script, what should be his big break rapidly turns into his big breakdown, as Jack is forced to...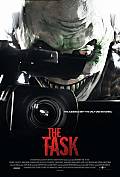 The Task
,
Alex Orwell
, 2011
Something diabolical is taking place on the set of 'The Task', a new reality show in which players complete terrifying missions within the confines of an abandoned prison, hoping to win a hefty cash prize. As six young students explore their new environment, malicious spirits make their presence known in the most gruesome ways imaginable. The contestants become unwitting pawns caught at the center of a blood-soaked night of terror. Only one girl...