Filmography from : Amit Shah
Actor :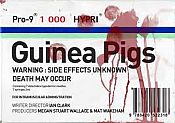 The Facility
,
Ian Clark
, 2012
...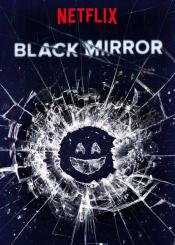 Black Mirror
,
Owen Harris
(3 episodes, 2013-2019),
Carl Tibbetts
(2 episodes, 2013-2014),
James Hawes
(2 episodes, 2016-2019),
Otto Bathurst
(1 episode, 2011),
Euros Lyn
(1 episode, 2011),
Brian Welsh
(1 episode, 2011),
Bryn Higgins
(1 episode, 2013),
Dan Trachtenberg
(1 episode, 2016),
Jakob Verbruggen
(1 episode, 2016),
James Watkins
(1 episode, 2016),
Joe Wright
(1 episode, 2016),
Jodie Foster
(1 episode, 2017),
Toby Haynes
(1 episode, 2017),
John Hillcoat
(1 episode, 2017),
Colm McCarthy
(1 episode, 2017),
David Slade
(1 episode, 2017),
Timothy Van Patten
(1 episode, 2017),
Anne Sewitsky
(1 episode, 2019), 2011
Black Mirror is an anthology series that taps into our collective unease with the modern world, with each stand-alone episode a sharp, suspenseful tale exploring themes of contemporary techno-paranoia. Without questioning it, technology has transformed all aspects of our lives; in every home; on every desk; in every palm – a plasma screen; a monitor; a Smartphone – a Black Mirror reflecting our 21st Century existence back at us. The series...

It's a Wonderful Afterlife
,
Gurinder Chadha
, 2010
A mother's obsession to marry off her daughter takes a macabre turn....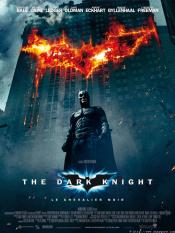 The Dark Knight : Le Chevalier noir
,
Christopher Nolan
, 2008
Set within a year after the events of Batman Begins, Batman, Lieutenant James Gordon, and new district attorney Harvey Dent successfully begin to round up the criminals that plague Gotham City until a mysterious and sadistic criminal mastermind known only as the Joker appears in Gotham, creating a new wave of chaos. Batman's struggle against the Joker becomes deeply personal, forcing him to "confront everything he believes" and improve his...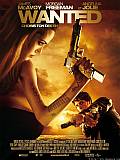 Wanted : Choisis ton destin
,
Timur Bekmambetov
, 2008
The anxious, clumsy and abused office clerk Wesley Allan Gibson has a hell and boring routine life: his obese boss humiliates him all the time and his girlfriend betrays him with his colleague and best friend during working period. When he meets the sexy Fox, Wesley is informed that his father was a professional killer that belonged to an ancient organization called Fraternity and killed by the skilled and powerful Cross, a hit-man that has...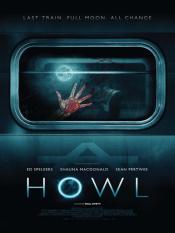 Howl
,
Paul Hyett
, 0
When passengers on a train are attacked by a creature, they must band together in order to survive until morning....