Filmography from : Angela Nicholas
Actor :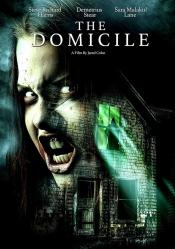 The Domicile 
,
Jared Cohn
, 2017
Russel Brody, a one-time successful playwright, works diligently on a follow-up play that could land him back in the spotlight he so early craves. With a baby on the way, however, and a strained marriage, stress and frustration take center stage. When his wife accidentally stumbles down the stairs and dies from her injuries, Brody's mental state goes from bad to one of utter despair. In a bid to help his friend regain his sanity, Brody's...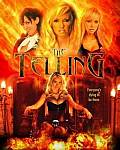 The Telling 
,
Nicholas Carpenter
(segment 'Prank Call'),
Harry Grigsby
(segments 'Sorority Sisters', 'DollFace', 'Crimson Echo'), 2009
In this horror anthology film, three girls pledge the most popular - and cruelest - sorority on campus. For their final task, they must tell the scariest story they know. Containing three distinct stories - one featuring a murderous doll, one a has-been actress and her run in with a film crew of the undead and, finally, a hunt-and-kill fright-fest. The tales inspire someone at the sorority to commit their own murders....
Deadwood 
,
Ed Bianchi
(8 episodes, 2004-2006),
Daniel Minahan
(4 episodes, 2004-2006),
Davis Guggenheim
(4 episodes, 2004),
Gregg Fienberg
(4 episodes, 2005-2006),
Mark Tinker
(4 episodes, 2006),
Steve Shill
(3 episodes, 2004-2005),
Alan Taylor
(2 episodes, 2004-2005),
Michael Engler
(1 episode, 2004),
Walter Hill
(1 episode, 2004),
Michael Almereyda
(1 episode, 2005),
Timothy Van Patten
(1 episode, 2005),
Daniel Attias
(1 episode, 2006),
Adam Davidson
(1 episode, 2006),
Tim Hunter
(1 episode, 2006), 2004
...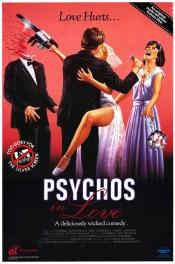 Psychos in Love 
,
Gorman Bechard
, 1987
A strip-joint owner and a manicurist find that they have many things in common, the foremost being that they are psychotic serial killers. They fall in love and are happy being the family that slays together, until one day they come up against a plumber who also happens to be a cannibal....