Filmography from : Annalynne Mccord
Actor :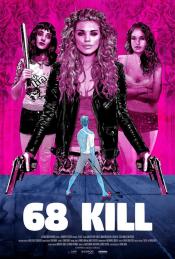 68 Kill
,
Trent Haaga
, 2017
It started with a couple dead bodies and $68,000 in stolen cash. Chip Taylor's girlfriend Liza had the perfect plan to rip off her rich sugar daddy. It should have been an easy in and out kind of deal. Nobody would get hurt and they would come out of it with enough loot to solve their problems. But things started going wrong as soon as they were inside the rich man's house, and for Chip it was only the beginning of the longest, most terrifying...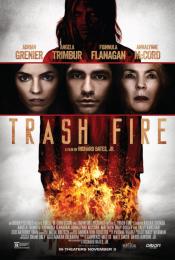 Trash Fire
,
Richard Bates Jr
, 2016
The obnoxious, cynical and sarcastic web designer Owen lives with his girlfriend Isabelle. Owen has analysis with his psychiatrist Florence since he feels guilty for the fire that killed his parents and deformed his sister Pearl. When Isabelle discloses that she is pregnant, she asks Owen to make up with his only family composed by his estranged grandmother Violet and Pearl. Owen warns Isabelle that Violet is a nasty woman, but they travel to...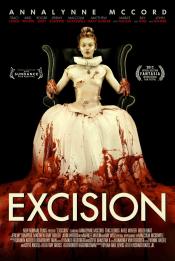 Excision
,
Richard Bates Jr
, 2012
A disturbed and delusional high school student with aspirations of a career in medicine goes to extremes to earn the approval of her controlling mother....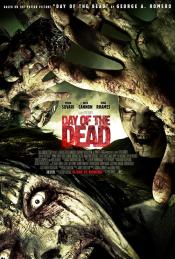 Day of the Dead
,
Steve Miner
, 2008
Horror remake based on George A. Romero's classic zombie film. When a strange virus infects a small Colorado town, the military is brought in to stop the disease spreading by enforcing a quarantine. But as people begin to become infected, the survivors realise that the virus is turning them into the walking dead. Now, the few people who are immune to the virus must fend off the zombies and try to escape from the town in one piece. ...
The Haunting of Molly Hartley
,
Mickey Liddell
, 2008
In this tale of spell binding suspense, something evil lurks just beneath the lush surfaces of teenaged girl's private school world - and it holds the rights to her very soul. Now, on the eve of her 18th birthday, Molly Hartley is about to discover the truth of just who, or rather what, it is she is destined to become....
Transporter 2
,
Louis Leterrier
, 2005
...