Filmography from : Anthony Anderson
Actor :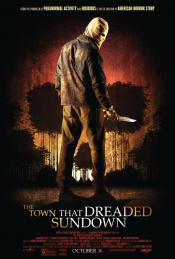 The Town That Dreaded Sundown
,
Alfonso Gomez-Rejon
, 2014
65 years after a masked serial killer terrorized the small town of Texarkana, the so-called 'moonlight murders' begin again. Is it a copycat or something even more sinister? A lonely high school girl, with dark secrets of her own, may be the key to catching him....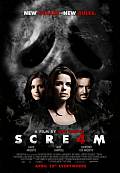 Scream 4
,
Wes Craven
, 2011
'The Ghostface Killer' returns in this fourth installment to the popular horror series 'Scream'. Set 10 years after the events of Scream 3, a group of people find themselves being stalked and murdered by Ghostface himself....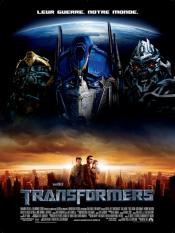 Transformers
,
Michael Bay
, 2007
For centuries, two races of robotic aliens–the Autobots and the Decepticons–have waged a war, with the fate of the universe at stake. When the battle comes to Earth, all that stands between the evil Decepticons and ultimate power is a clue held by young Sam Witwicky. An average teenager, Sam is consumed with everyday worries about school, friends, cars and girls. Unaware that he alone is mankind's last chance for survival, Sam and his...
Les infiltrés
,
Martin Scorsese
, 2006
...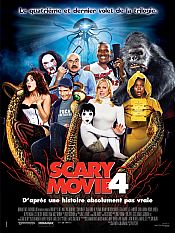 Scary Movie 4
,
David Zucker
, 2006
The unemployed Cindy Campbell is hired to work in a cursed house as caretaker of an old lady and meets the ghost of a boy. Meanwhile, the teenager son Robbie and the young daughter Rachel of his next door neighbor and crane operator Tom Ryan are spending the weekend with their loser father. Cindy and Tom meet and fall in love for each other, but when Giant Tripods invade Earth, Tom escapes with Robbie and Rachel; Cindy travels to a village,...
Arthur et les Minimoys
,
Luc Besson
, 2006
...
La véritable histoire du Petit Chaperon Rouge
,
Cory Edwards
,
Todd Edwards
(co-director) (co-directed by),
Tony Leech
(co-director) (co-directed by), 2005
Little Red Riding Hood: A classic story, but there's more to every tale than meets the eye. Before you judge a book by its cover, you've got to flip through the pages. For this story, we begin at the end. Furry and feathered cops from the animal world investigate a domestic disturbance at Granny's cottage, involving a girl, a wolf, and an axe. The charges are many: breaking and entering, disturbing the peace, intent to eat, and wielding an axe...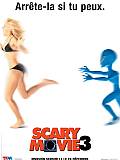 Scary Movie 3
,
David Zucker
, 2003
This freewheeling parody tosses horror movies, Eminem, "The Matrix", and much more into a cinematic blender. "Scary Movie 3" centers around Cindy (Anna Faris, Lost in Translation), a bubble-headed young newscaster who believes that a deadly videotape has some mysterious connection to the aliens who've been making crop circles in the cornfield of a local farmer (Charlie Sheen, Young Guns), whose brother (Simon Rex) hopes to win a local rap...
Urban Legend 2: Coup de grâce
,
John Ottman
, 2000
...