Filmography from : Anthony Dileo Jr
Actor :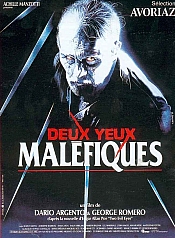 Deux yeux maléfiques
,
Dario Argento
(segment 'The Black Cat'),
George A Romero
(segment 'The Facts in the Case of Mr Valdemar') (as George Romero), 1990
"The Facts About Mr. Valdeman." A woman's husband is on his deathbed, and a psychiatrist with whom she's having an affair hypnotizes him so they can get him to sign all his money over to his wife before he dies. The husband dies when he is still in a trance and becomes stuck between the two worlds, and seeks revenge and release. "The Black Cat." A forensic photographer resents his girlfriend bringing a stray cat home. He dispatches the little...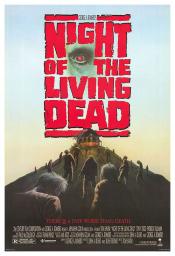 La nuit des morts-vivants
,
Tom Savini
, 1990
In this remake of the original classic film, a group of people are trapped inside a farmhouse as legions of the walking dead try to get inside and use them for food....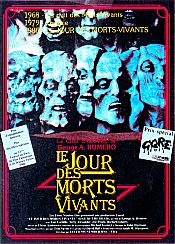 Le jour des morts-vivants
,
George A Romero
, 1985
A small group of military officers and scientists dwell in an underground bunker as the world above is overrun by zombies. ...
Knightriders
,
George A Romero
, 1981
A medieval reenactment troupe find it increasingly difficult to keep their family-like group together, with pressure from local law enforcement, interest from entertainment agents and a growing sense of delusional from their leader....