Filmography from : Anthony James Ryan
Writer :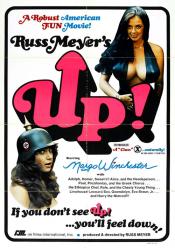 Up!
,
Russ Meyer
, 1976
This kicks off with the murder of one Adolf Schwartz (who bears a striking resemblance to another famous Adolf) by placing a ravenous piranha fish in his bathtub. Who did it? No-one knows or cares, as they're too busy being distracted by busty Margo Winchester, who hitch-hikes into# town and gets involved with all the local men. It all ends with a series of complicated plot twists that reveal that just about everyone is really someone else. And...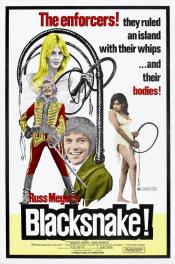 Black Snake
,
Russ Meyer
, 1973
Story of a slave revolt on a 19th-century Caribbean island....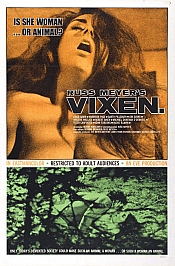 Vixen!
,
Russ Meyer
, 1968
Vixen lives in a Canadian mountain resort with her naive pilot husband. While he's away flying in tourists, she gets it on with practically everybody including a husband and his wife, and even her biker brother. She is openly racist, and she makes it clear that she won't do the wild thing with her brother's biker friend, who is black....
Actor :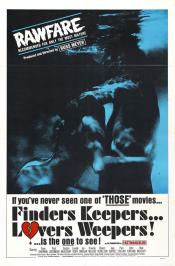 Finders Keepers, Lovers Weepers!
,
Russ Meyer
, 1968
Paul, the owner of a topless go-go bar on the Sunset Strip, isn't having a good day. His girlfriend, unbeknownst to him, is planning to rob his club, and his wife is having an affair with the hunky bartender....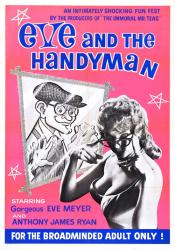 Eve and the Handyman
,
Russ Meyer
, 1961
Eve is dressed in a long raincoat and follows the handyman around as he makes his appointed rounds. She watches as he has humorous run-ins while cleaning toilets, taking scrap metal to the dump, cleaning windows, delivering a tree, climbing poles, and remaining a gentleman while trying to help a topless hitchhiker. But why is she watching him so carefully?...