Filmography from : Anthony Ray Parker
Actor :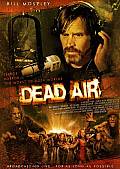 Dead Air
,
Corbin Bernsen
, 2009
A Howard Stern-esque rock star deejay is on for the night shift when chaos hits his home city of Los Angeles. This isn't just your garden variety riots or 6-point-something earthquake... It's flesh-eating zombies, and it's up to him to guide his listeners through a brutal night of terror....
The Marine
,
John Bonito
, 2006
...
The Matrix
,
Lana Wachowski
(as The Wachowski Brothers),
Lilly Wachowski
(as The Wachowski Brothers), 1999
...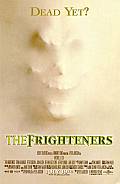 The Frighteners
,
Peter Jackson
, 1996
After a car accident in which his wife, Debra, was killed and he was injured, Frank Bannister develops psychic abilities allowing him to see, hear, and communicate with ghosts. After losing his wife, he then gave up his job as an architect, letting his unfinished "dream house" sit incomplete for years, and put these skills to use by befriending a few ghosts and getting them to haunt houses in the area to drum up work for his ghostbusting...