Filmography from : Anthony Sharp
Actor :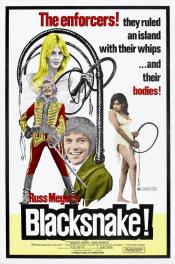 Black Snake
,
Russ Meyer
, 1973
Story of a slave revolt on a 19th-century Caribbean island....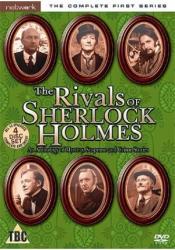 The Rivals of Sherlock Holmes
,
Jonathan Alwyn
(7 episodes, 1971-1973),
Alan Cooke
(3 episodes, 1971),
Jim Goddard
(3 episodes, 1971),
Graham Evans
(2 episodes, 1971-1973),
Derek Bennett
(2 episodes, 1973),
Reginald Collin
(2 episodes, 1973),
Bill Bain
(1 episode, 1971),
Piers Haggard
(1 episode, 1971),
Kim Mills
(1 episode, 1971),
Mike Vardy
(1 episode, 1971),
Peter Duguid
(1 episode, 1973),
Don Leaver
(1 episode, 1973),
Dennis Vance
(1 episode, 1973), 1973
This British TV series, shot almost entirely on videotape, dramatized short mystery fiction by authors who were contemporaries of Sir Arthur Conan Doyle. Many of these authors were virtually unknown to modern audiences, although all of the detectives portrayed had appeared in popular ongoing series of short stories or novels. "Rivals" featured the only dramatizations to date of such period characters as Jacques Futrelle's "The Thinking Machine"...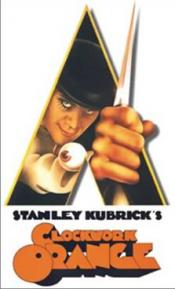 A Clockwork Orange
,
Stanley Kubrick
, 1971
Alex, a teenage hooligan in a near-future Britain, gets jailed by the police. There he volunteers as guinea pig for a new aversion therapy proposed by the government to make room in prisons for political prisoners. "Cured" of his hooliganism and released, he is rejected by his friends and relatives. Eventually nearly dying, he becomes a major embarrassment for the government, who arrange to cure him of his cure. A pivotal moment is when he and...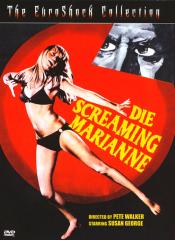 Die Screaming Marianne
,
Pete Walker
, 1971
After their parents divorce, one daughter lives with her mother in England while the other lives with her father in Portugal. After the untimely death of her mother, the one daughter stands to inherit a large sum of money and also a number of documents containing information that will incriminate her father, who was a crooked judge. While her father wants the documents, her sister wants the money and they will each stop at nothing, even murder,...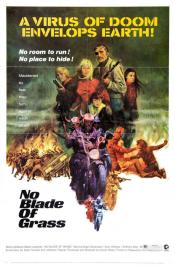 No Blade of Grass
,
Cornel Wilde
, 1970
A strange new virus has appeared, which only attacks strains of grasses such as wheat and rice, and the world is descending into famine and chaos. Architect John, along with his family and friends, is making his way from London to his brother's farm in northern England where there will hopefully be food and safety for all of them. Along the way, they encounter hostile soldiers, biker gangs, and all manner of people who are all too willing to...