Filmography from : Antonio Cantafora
Actor :
Il cartaio
,
Dario Argento
, 2004
...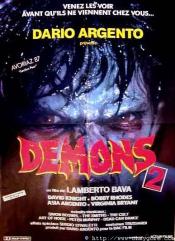 Dèmoni 2... l'incubo ritorna
,
Lamberto Bava
, 1986
A documentary is shown on TV of group of teens who investigate the legendary forbidden zone, in which once took place a Demon infestation. When finding a lifeless corps of a demon, one of the teens causes the resurrection it, and the demon makes it's way into the nearby world by TV-broadcast... An unlucky girl, having her birthday-party at that time, gets posessed by the demon while watching the documentary and soon the complete building...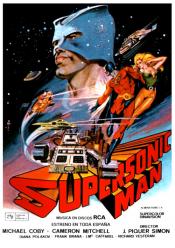 Supersonic Man
,
Juan Piquer Simón
(as J Piquer Simon), 1979
An alien, "Supersonic Man," is sent to Earth to thwart the plans of evil men who would destroy the galaxy itself with their weapons. Only his superpowers, which include flight, bulletproof skin, and the ability to turn guns into bananas, can save Earth from destruction....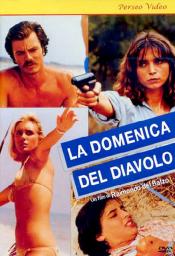 Midnight Blue
,
Raimondo Del Balzo
, 1979
...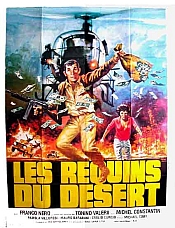 Sahara Cross
,
Tonino Valerii
, 1977
...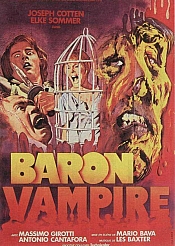 Gli orrori del castello di Norimberga
,
Mario Bava
, 1972
A young man, Peter, returns to Austria in search of his heritage. There he visits the castle of an ancestor, a sadistic Baron who was cursed to a violent death by a witch whom the Baron had burned at the stake. Peter reads aloud the incantation that causes Baron Blood to return and continue his murderous tortures....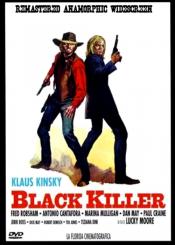 Black Killer
,
Carlo Croccolo
(as Lucky Moore), 1971
The town of Tombstone is at the mercy of the five dreaded O'Hara brothers: Ramon (Antonio Cantafora), Pedro (Enzo Pulcrano), Miguel (Calogero Caruana), Ryan (Antonio Danesi)& Slide (Mimmo Maggio). An expert gunslinger, Burt Collins (Fred Robsham), arrives in Tombstone and is immediately persuaded to take on the duties of sheriff. A mysterious lawyer, James Webb (Klaus Kinski), lurking mostly in the background and occasionally joins in on the...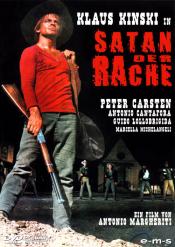 E Dio disse a Caino...
,
Antonio Margheriti
(as Anthony Dawson), 1970
Gary Hamilton, innocently sentenced to ten years in prison is released. When he comes out he promises himself to seek revenge on the guilty....