Filmography from : Ashley Lambert
Actor :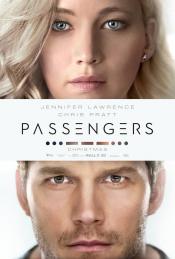 Passengers
,
Morten Tyldum
, 2016
The spaceship, Starship Avalon, in its 120-year voyage to a distant colony planet known as the "Homestead Colony" and transporting 5,259 people has a malfunction in two of its sleep chambers. As a result two hibernation pods open prematurely and the two people that awoke, Jim Preston (Chris Pratt) and Aurora Dunn (Jennifer Lawrence), are stranded on the spaceship, still 90 years from their destination. ...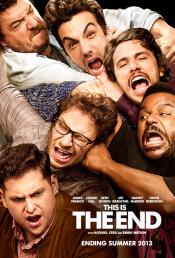 This Is the End
,
Evan Goldberg
,
Seth Rogen
, 2013
While attending a party at James Franco's house, Seth Rogen, Jay Baruchel and many other celebrities are faced with the apocalypse....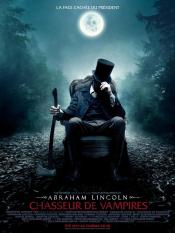 Abraham Lincoln: Vampire Hunter
,
Timur Bekmambetov
, 2012
At the age of 9, Abraham Lincoln witnesses his mother being killed by a vampire, Jack Barts. Some 10 years later, he unsuccessfully tries to eliminate Barts but in the process makes the acquaintance of Henry Sturgess who teaches him how to fight and what is required to kill a vampire. The quid pro quo is that Abe will kill only those vampires that Henry directs him to. Abe relocates to Springfield where he gets a job as a store clerk while he...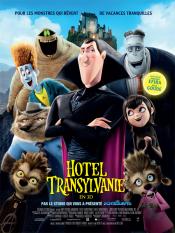 Hotel Transylvania
,
Genndy Tartakovsky
, 2012
Welcome to the Hotel Transylvania, Dracula's lavish five-stake resort, where monsters and their families can live it up, free to be the monsters they are without humans to bother them. On one special weekend, Dracula has invited some of the world's most famous monsters - Frankenstein and his wife, the Mummy, the Invisible Man, a family of werewolves, and more - to celebrate his daughter Mavis' 118th birthday. For Drac, catering to all of these...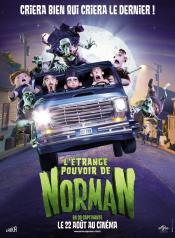 ParaNorman
,
Chris Butler
,
Sam Fell
, 2012
A small town comes under siege by zombies. Who can it call? Only misunderstood local boy Norman (voiced by Kodi Smit-McPhee), who is able to speak with the dead. In addition to the zombies, he'll have to take on ghosts, witches and, worst of all, grown-ups, to save his town from a centuries-old curse. But this young ghoul whisperer may find his paranormal activities pushed to their otherworldly limits....