Filmography from : Ashley Laurence
Actor :
Red
,
Trygve Allister Diesen
,
Lucky McKee
, 2008
...
Tomb of Terror
,
David DeCoteau
(segment '3 'Evil Never Dies'),
Linda Hassani
(segment '1 'Ascent From Hell'),
C Courtney Joyner
(segment '2 'Infinite Evil'), 2004
...
Hellraiser: Hellseeker
,
Rick Bota
, 2002
...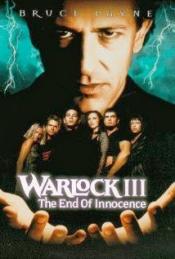 Warlock III: The End of Innocence
,
Eric Freiser
, 1999
A college student unexpectedly finds that she has inherited a derelict house. Accompanied by a group of friends, she goes there to clear it of heir-looms before the structure is demolished. Almost immediately, she and her friends are targeted by a powerful warlock who is very interested in her bloodline....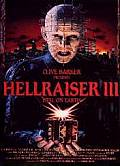 Hellraiser III: Hell on Earth
,
Anthony Hickox
, 1992
Pinhead is stuck in a block after the Big Confrontation in "Hellbound," The block containing Pinhead and the puzzle cube is bought by a young playboy as sculpture. Pinhead busies himself escaping by getting the playboy to lure victims to his presence so he can use their blood. Once free, he seeks to destroy the puzzle cube so he need never return to Hell, but a female reporter is investigating the grisly murders and stands in his way....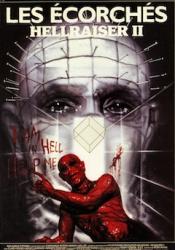 Hellbound: Hellraiser II
,
Tony Randel
, 1988
Kirsty is brought to an institution after the death of her family, where the occult-obsessive head resurrects Julia and unleashes the Cenobites once again....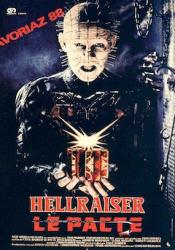 Hellraiser
,
Clive Barker
, 1987
An unfaithful wife encounters the zombie of her dead lover, who's being chased by demons after he escaped from their sado-masochistic Hell....