Filmography from : Asia Argento
Actor :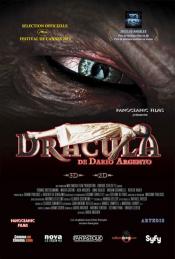 Dracula
,
Dario Argento
, 2012
TRANSYLVANIA, 1893. One night in the woods adjacent to Passo Borgo, at the foot of the Carpazi mountains, a couple of young lovers, Tania and Milos, secretly meet. On her way home, Tania is chased and overcome by a "dark shadow" that kills her. In those days Jonathan Harker, a young librarian, arrives at the village hired by Count Dracula, a nobleman from the area. Tania's body mysteriously disappears from the cemetery. In the meantime...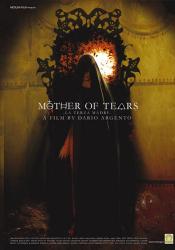 Mother of Tears - La troisième mère
,
Dario Argento
, 2007
...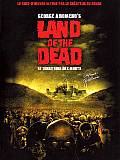 Land of the Dead - Le territoire des morts
,
George A Romero
, 2005
In a near future, the zombies are all around the world, and the human society is restructured and adapted for the new reality. In a protected city ruled by the powerful Kaufman (Dennis Hopper), the upper class has the usual privileges living in a fancy well-supplied building, while the poor people lives on the streets. Riley (Simon Baker) and Cholo (John Leguizamo) belong to a team that bring supplies (food, medicine etc.) to the city using a...
La sirène rouge
,
Olivier Megaton
, 2002
...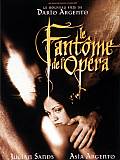 Le fantôme de l'Opéra
,
Dario Argento
, 1998
In Paris 1877, rats save a baby from death and raise him in the underground of the Opera de Paris. This child becomes The Phantom of the Opera, a half-human half-animal breed, who falls in love with Christine Daaé, an opera singer just beginning her career. He fights for her love against the aristocratic Baron Raoul De Chagny, though Christine loves them both equally....
Le syndrome de Stendhal
,
Dario Argento
, 1996
...

Trauma
,
Dario Argento
, 1993
...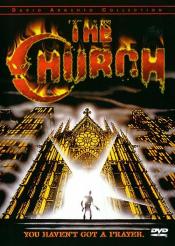 Sanctuaire
,
Michele Soavi
, 1989
An old Gothic cathedral, built over a mass grave, develops strange powers which trap a number of people inside with ghosts from a 12th Century massacre seeking to resurrect an ancient demon from the bowels of the Earth....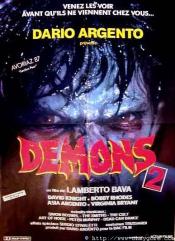 Démons 2
,
Lamberto Bava
, 1986
A documentary is shown on TV of group of teens who investigate the legendary forbidden zone, in which once took place a Demon infestation. When finding a lifeless corps of a demon, one of the teens causes the resurrection it, and the demon makes it's way into the nearby world by TV-broadcast... An unlucky girl, having her birthday-party at that time, gets posessed by the demon while watching the documentary and soon the complete building...