Filmography from : Avis Marie Barnes
Actor :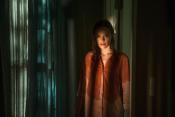 Before I Wake
,
Mike Flanagan
, 2016
In this intense and heart pounding supernatural thriller, Jessie (Kate Bosworth) and Mark (Thomas Jane) decide to take in a sweet and loving 8-year-old boy, Cody. Unbeknownst to them, Cody is terrified of falling asleep. At first, they assume his previous unstable homes caused his aversion to sleep, but soon discover why: Cody's dreams manifest in reality as he sleeps. In one moment they experience the incredible wonder of Cody's imagination,...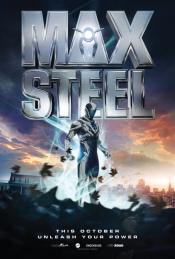 Max Steel
,
Stewart Hendler
, 2016
When teenage Max McGrath discovers his body can generate the universe's most powerful energy, he must bond with the only being able to contain it - a mysterious techno-organic extraterrestrial named Steel. United as the superhero Max Steel, the two friends must combat an alien menace and unlock the secrets of their past....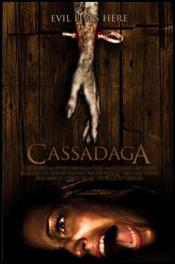 Cassadaga
,
Anthony DiBlasi
, 2011
Devastated by the death of her younger sister, Lily Morel seeks solace at the spiritualist community of Cassadaga. But instead of finding closure, she contacts something else – the vengeful ghost of a murdered young woman. With her life crumbling all-around her, Lily races to unravel the mysterious circumstances surrounding the woman's death – a task that will bring her face-to-face with a sadistic serial killer known only as...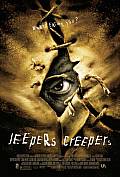 Jeepers Creepers
,
Victor Salva
, 2001
...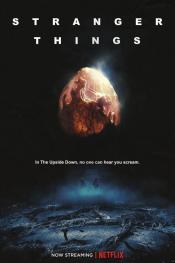 Stranger Things
,
Matt Duffer
(14 episodes, 2016-2019),
Ross Duffer
(14 episodes, 2016-2019),
Shawn Levy
(6 episodes, 2016-2019),
Andrew Stanton
(2 episodes, 2017),
Uta Briesewitz
(2 episodes, 2019),
Rebecca Thomas
(1 episode, 2017), 6
In a small town where everyone knows everyone, a peculiar incident starts a chain of events that leads to the disappearance of a child - which begins to tear at the fabric of an otherwise peaceful community. Dark government agencies and seemingly malevolent supernatural forces converge on the town while a few locals begin to understand that there's more going on than meets the eye. ...