Filmography from : Azra Valani
Actor :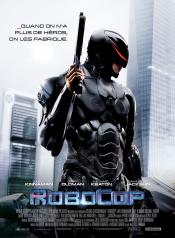 RoboCop
,
José Padilha
, 2014
In RoboCop, the year is 2028 and multinational conglomerate OmniCorp is at the centre of robot technology. Their drones are winning American wars around the globe and now they want to bring this technology to the home front. Alex Murphy is a loving husband, father and good cop doing his best to stem the tide of crime and corruption in Detroit. After he is critically injured in the line of duty, OmniCorp utilises their remarkable science of...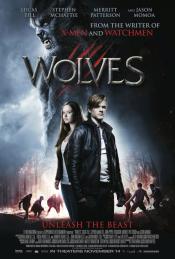 Wolves
,
David Hayter
, 2014
The coming-of-age story of Cayden Richards. Forced to hit the road after the murder of his parents, Cayden wanders, lost, without purpose... Until he meets a certifiable lunatic named Wild Joe, who sets him on a path to the ominous town of Lupine Ridge, to hunt down the truths of his history. But in the end, who's really hunting whom?...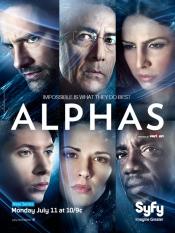 Alphas
,
Nick Copus
(6 episodes, 2011-2012),
Matthew Hastings
(3 episodes, 2012),
Leslie Libman
(2 episodes, 2011-2012),
J Miller Tobin
(2 episodes, 2011-2012),
Jack Bender
(1 episode, 2011),
Karen Gaviola
(1 episode, 2011),
Kevin Hooks
(1 episode, 2011),
Jeffrey G Hunt
(1 episode, 2011),
Constantine Makris
(1 episode, 2011),
John F Showalter
(1 episode, 2011),
Michael W Watkins
(1 episode, 2011),
Mairzee Almas
(1 episode, 2012),
Allan Kroeker
(1 episode, 2012),
Omar Madha
(1 episode, 2012),
Michael Nankin
(1 episode, 2012), 2012
When a witness is inexplicably murdered in a locked room at a federal courthouse, Dr. Lee Rosen is put on the case. He leads a team of "Alphas", human beings with enhanced abilities due to differences in their brain structure: Gary Bell, a highly functioning autistic with an ability to process information that rivals most computers; Bill Harken, a former FBI agent who can amp up his "fight or flight" reflex, giving him extraordinary strength for...