Filmography from : Barbara Crampton
Actor :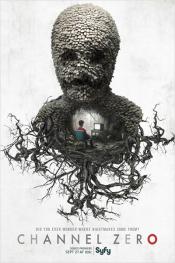 Channel Zero
,
Craig William Macneill
(6 episodes, 2016),
Steven Piet
(6 episodes, 2017),
EL Katz
(6 episodes, 2018),
Arkasha Stevenson
(6 episodes, 2018), 2018
An anthology series telling the stories of Creepypastas, Internet short form horror stories, including Candle Cove and the No-End House....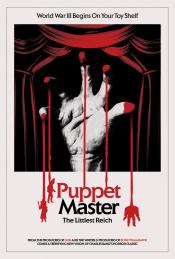 Puppet Master: The Littlest Reich
,
Sonny Laguna
,
Tommy Wiklund
, 2018
"Puppet Master: The Little Reich" centers on a recently divorced young man discovers a mint condition Blade doll in his deceased brother's closet and plans to sell the toy at a convention in Texas celebrating the 30th anniversary of the infamous Toulon Murders. All hell breaks loose at during the auction when a strange force animates all of the various puppets throughout the convention as they go on a bloody killing spree....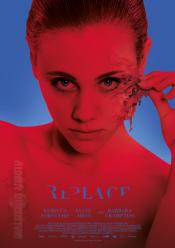 Replace
,
Norbert Keil
, 2017
Young and Beautiful Kira is afflicted with a strange disease: her skin starts to age rapidly, dry out and crumble away. When she discovers that she can replace her own skin with somebody else's, she has to choose: watch her own body wither and die - or give in to temptation - whatever the price....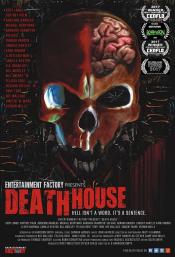 Death House
,
B Harrison Smith
, 2017
During an exclusive tour, a power breakdown inside a secret prison known as the Death House sends two agents fighting through a labyrinth of horrors while being pursued by a ruthless army of roaming inmates. As they fight to escape, the agents push toward the lowest depths of the facility where they learn a supernatural group of evil beings is their only chance for survival....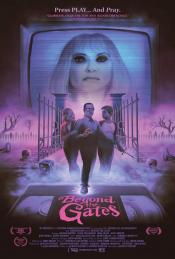 Beyond the Gates
,
Jackson Stewart
, 2016
Two estranged brothers reunite at their missing father's video store to liquidate the property and sell off his assets. As they dig through the store, they find a VCR board game dubbed 'Beyond The Gates' that holds a connection to their father's disappearance and deadly consequences for anyone who plays it....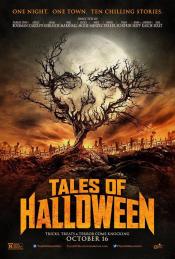 Tales of Halloween
,
Darren Lynn Bousman
(segment 'The Night Billy Raised Hell'),
Axelle Carolyn
(segment 'Grim Grinning Ghost'),
Adam Gierasch
(segment 'Trick'),
Andrew Kasch
(segment 'This Means War'),
Neil Marshall
(segment 'Bad Seed'),
Lucky McKee
(segment 'Ding Dong'),
Mike Mendez
(segment 'Friday the 31st'),
Dave Parker
(segment 'Sweet Tooth') (as David Parker),
Ryan Schifrin
(segment 'The Ransom of Rusty Rex'),
John Skipp
(segment 'This Means War'),
Paul Solet
(segment 'The Weakthe Wicked'), 2015
Ten stories are woven together by their shared theme of Halloween night in an American suburb, where ghouls, imps, aliens and axe murderers appear for one night only to terrorize unsuspecting residents....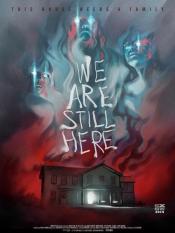 We Are Still Here
,
Ted Geoghegan
, 2015
After their teenage son is killed in a car crash, Paul (Andrew Sensenig) and Anne (Barbara Crampton) move to the quiet New York countryside to try to start a new life for themselves. But the grieving couple unknowingly becomes the prey of a family of vengeful spirits that reside in their new home, and before long they discover that the seemingly peaceful town they've moved into is hiding a terrifyingly dark secret. Now they must find a way to...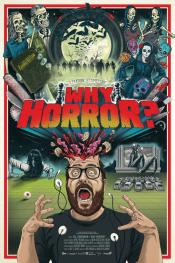 Why Horror?
,
Nicolas Kleiman
,
Rob Lindsay
, 2014
Why Horror? Is a feature documentary following horror fan Tal Zimerman as he looks at the psychology of horror around the world in order to understand why we love to be scared....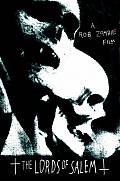 The Lords of Salem
,
Rob Zombie
, 2012
Heidi, a blonde rock chick, DJs at a local radio station and, together with the two Hermans (Whitey and Munster), forms part of the "Big H Radio Team". A mysterious wooden box containing a vinyl record arrives for Heidi, "a gift from the Lords". She assumes it's a rock band on a mission to spread their word. As Heidi and Whitey play the Lords' record, it starts to play backwards, and Heidi experiences a flashback to a past trauma. Later...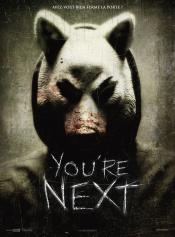 You're Next
,
Adam Wingard
, 2011
The Davison family comes under attack from a terrifying group of sadistic murderers during a family reunion getaway. Barricaded in their secluded vacation home, they fight off a barrage of axes, crossbows, and machetes from both inside and outside the house. However, the masked killers didn't count on Erin (Vinson), the young girlfriend of the eldest Davison son whose mysterious past has made her very difficult to kill....
The Sisterhood
,
David DeCoteau
, 2004
...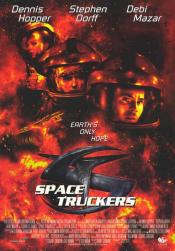 Space Truckers
,
Stuart Gordon
, 1996
John Canyon is one of the last independent space transport entrepreneurs. Rough times force him to carry suspicious cargo to Earth without questions being asked. During the flight the cargo turns out to be multitude of unstoppable and deadly killer robots. ...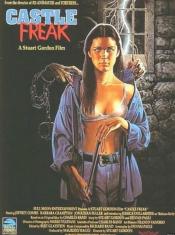 Castle Freak
,
Stuart Gordon
, 1995
A troubled couple and their blind daughter come to Italy to visit a 12th Century castle they've inherited. Soon they are plagued by unexplained noises, mysteriously broken objects, and the daughter's claims of an unknown nocturnal visitor to her bedroom. When the housekeeper and a local prostitute and are discovered savagely murdered in the castle's dungeon, John must unlock the castle's secret to save himself from jail and his family from the...
Trancers II
,
Charles Band
, 1991
It is Los Angeles, 1991. Jack Deth has become accustomed to life with his new wife, Lena, in the six years since they singed Whistler. Hap Ashby, a former pitcher for the California Angels, had gotten his life out of the gutter and made quite a fortune investing, which he uses to finance his collection of fire trucks, among other things. But life is about to become a little more difficult for Jack and the gang. Whistler's brother, E.D. Wardo,...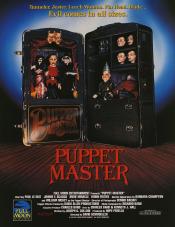 Puppetmaster
,
David Schmoeller
, 1989
Puppet maker Andre Toulon shoots himself at the Bodega Bay Inn before his Secret of Life can be stolen by the Nazis. 50 years later in 1989 the secret is discovered by Neil Gallagher. Soon he sends messages to his psychic friends Alex Whitaker, Dana Hadley, Frank Forrester and Carissa Stamford who arrive to find his wife Megan who claims Neil to be dead. As the night goes by, the murderous puppets are awakend and unleased on the group, only for...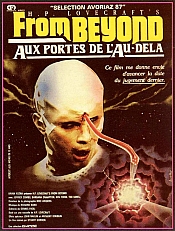 From Beyond
,
Stuart Gordon
, 1986
...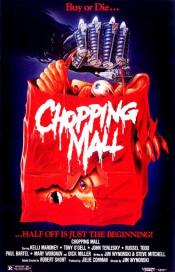 Chopping Mall
,
Jim Wynorski
, 1986
A group of teenagers that work at the mall all get together for a late night party in one of the stores. When the mall goes on lock down before they can get out, The robot security system activates after a malfunction and goes on a killing spree. One by one the three bots try to rid the mall of the "Intruders". The only weapons the kids can use are the supplies in other stores. Or...if they can make it till morning when the mall opens back up...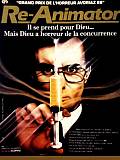 Re-Animator
,
Stuart Gordon
, 1985
A medical student and his girlfriend become involved in a bizarre experiment into reanimating the dead conducted by the student's incorrigible housemate in this campy sendup of an H.P. Lovecraft story. The emphasis is on humour but once the dead walk, there is gore aplenty....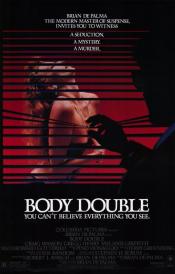 Body Double
,
Brian De Palma
, 1984
Jake comes home to find his girlfriend with another man and has to find a new place. In between his acting workshops and his job in a vampire B-movie, he scans the paper looking for anything. He happens to meet a fellow actor who needs a house sitter. Both are pleased with the arrangement that will have Jake staying in the house and for a sweetener, Frank shows him his 'favorite neighbor', a well built woman who strips with her window open each...