Filmography from : Barbara Shelley
Actor :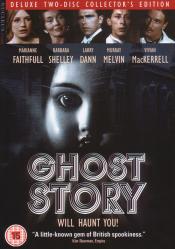 Ghost Story
,
Stephen Weeks
, 1974
Several old college friends converge at a mansion, ostensibly for a pleasant reunion. Larry Dann, the most easygoing of the bunch, comes to the conclusion that all is not well in the old dark house. For one thing, he's run across several people whom he's never met. For another, they all seem to be of a different time and place. ...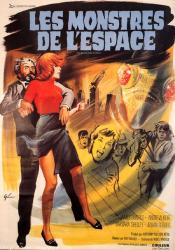 Quatermass and the Pit
,
Roy Ward Baker
, 1967
While digging a new subway line in London, a construction crew discovers first: a skeleton, then what they think is an old World War II German missle. Upon closer examination the "missle" appears to be not of this earth! This movie examines the age old question of how we came to be on this planet. It is suprizingly scary....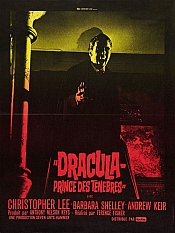 Dracula: Prince of Darkness
,
Terence Fisher
, 1966
Dracula is resurrected, preying on four unsuspecting visitors to his castle. ...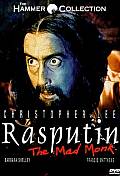 Rasputin: The Mad Monk
,
Don Sharp
, 1966
Thrown out of his monestary for licentious and drunken behaviour, Rasputin travels to St Petersburg to try his luck. Through a daliance with one of the czarina's ladies in waiting he soon gains influence at court with his powers of healing and of hypnotism. But he also makes enemies who wish to see him dead....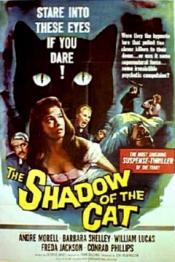 The Shadow of the Cat
,
John Gilling
, 1961
A female house cat sees her mistress murdered by her husband and two servants, and becomes ferociously bent on revenge....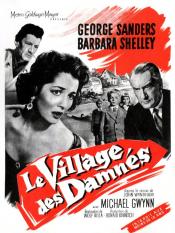 Village of the Damned
,
Wolf Rilla
, 1960
In the English village of Midwich, the blond-haired, glowing-eyed children of uncertain paternity prove to have frightening powers....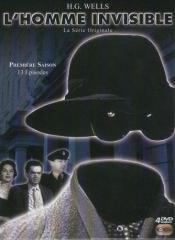 The Invisible Man
,
CM Pennington-Richards
(11 episodes, 1958-1959),
Peter Maxwell
(9 episodes, 1959),
Quentin Lawrence
(6 episodes, 1959),
Ralph Smart
(2 episodes, 1958-1959), 1960
British scientist Peter Brady, while working on an invisibility formula, suffers a tragic accident which turns himself invisible. Unfortunately, there is no antidote, so, while working on a method to regain his visibility, he undertakes missions for his government stopping bad guys....
Blood of the Vampire
,
Henry Cass
, 1958
A man and wife are terrorized by Mad Scientist Dr. Callistratus who was executed but has returned to life with a heart transplant. Along with his crippled assistant Carl, the 'anemic' Mad Scientist, believed to be a vampire, conducts blood deficiency research on the inmates of a prison hospital for the criminally insane to sustain his return to life....