Filmography from : Barry Low
Actor :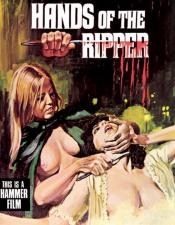 La Fille de Jack l'Éventreur
,
Peter Sasdy
, 1971
The infant daughter of Jack the Ripper is witness to the brutal murder of her mother by her father. Fifteen years later she is a troubled young woman who is seemingly possessed by the spirit of her father. While in a trance she continues his murderous killing spree but has no recollection of the events afterwards. A sympathetic psychiatrist takes her in and is convinced he can cure her condition. Soon, however, he regrets his decision....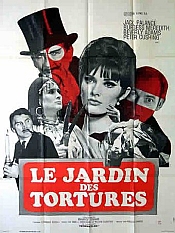 Le jardin des tortures
,
Freddie Francis
, 1967
A special sideshow torture exhibit has the power, according to showman Dr. Diablo, to warn people of evil in their futures. As skeptical customers are shown the greed and violence they're hiding, one of them snaps and kills Diablo. When they run off, we see the murder to be staged as part of the show. One of the customers has hung around to see this, and wants to make a deal with Diablo, aka the Devil....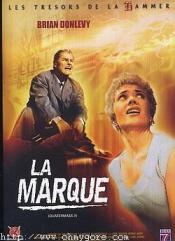 La marque
,
Val Guest
, 1957
Professor Quatermass, still shook up from London's refusal to proceed with his project to colonize the Moon, is intrigued by the mysterious traces that have been showing up on his radar - meteorites crashing down?. Following them to the place where they should be landing he finds a destroyed village, a mysterious factory too close to his designs for the Moon colony for comfort, and some strange, aerodynamic objects containing a mysterious,...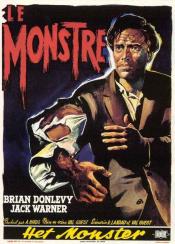 Le monstre
,
Val Guest
, 1955
A missile, launched by the team led by Prof. Quatermass, lands in the English countryside. Of the three members of the crew, two have mysteriously disappeared. The third one, barely alive, undergoes an horrible metamorphosis turning into a monstrous "thing". When he breaks out and, chased in vain by inspector Lomax, starts killing humans and animals to feed his transformation, Quatermass realizes that this is the way chosen by an alien form of...