Filmography from : Barta Barri
Actor :
Viaje al centro de la Tierra
,
Juan Piquer Simón
(as J Piquer Simon), 1977
Like in the novel of Jules Verne four persons try to get to the centre of the world by entering into a world of caves by a volcano. On their way they discover among other things also prehistoric animals like some dinosaurs....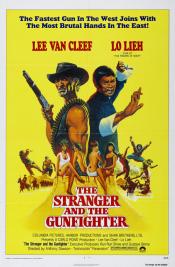 El karate el Colt y el impostor
,
Antonio Margheriti
(as Anthony M Dawson), 1974
During a hold-up in the Wild West, Dakota kills a rich old Chinese man, Wang. Later, he is captured, sentenced, and is about to be hanged - and he never profitted from Wang's death, has he buried him with the photographs of his four widows, and a few worthless papers. Meanwhile, Ho comes to America in search of his uncle's fortune, and must get Dakota free, as he his the only man who can lead him to Wang's tomb. They open the tomb, retaking the...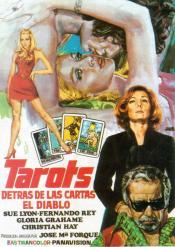 Tarot
,
José María Forqué
, 1973
A beautiful young woman marries a blind old man for his money. She carries on an affair with her husband's valet, but soon finds herself in the middle of a murder-for-money plot involving the household servants....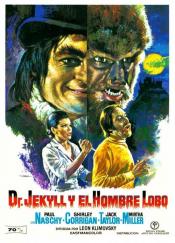 Doctor Jekyll y el Hombre Lobo
,
León Klimovsky
, 1972
Paul Naschy returns as El Hombre Lobo for the sixth time as he searches for a cure to his full moon maddness by visiting the grandson of the infamous Dr. Jekyll. What ensues next is a lover's triangle, and a savage sadistic Mr. Hyde who roams modern London and transforms into a werewolf on the disco floor. ...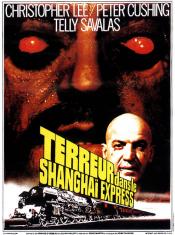 Pánico en el Transiberiano
,
Eugenio Martín
(as Gene Martin), 1972
...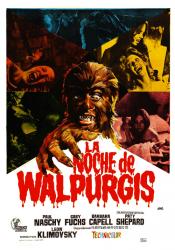 La noche de Walpurgis
,
León Klimovsky
, 1971
Elvira is travelling through the French countryside with her friend Genevieve, searching for the lost tomb of a medieval murderess and possible vampire, Countess Wandessa. They find a likely site in the castle of Waldemar Daninsky, who invites the women to stay as long as they like. As Waldemar shows Elvira the tomb that supposedly houses the countess, she accidentally causes the vampire to come back to life, hungrier than ever. Daninsky has a...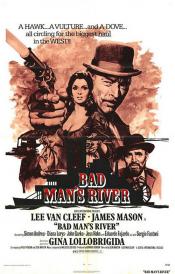 El hombre de Río Malo
,
Eugenio Martín
(as Gene Martin), 1971
Robber Roy King loses his wife, Alicia, to revolutionary Montero. Despite their rivalry they collaborate in an attempt to rob the Mexican government of one million dollars...
Küss mich, Monster
,
Jesús Franco
, 1969
How to Create an Army of Young Lovers...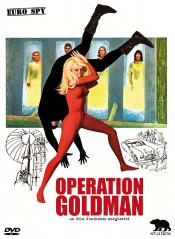 Operazione Goldman
,
Antonio Margheriti
(as Anthony Dawson), 1966
A U.S. agent goes undercover as a rich playboy to stop a madman from destroying a NASA moon project....
Estambul 65
,
Antonio Isasi-Isasmendi
(as Antonio Isasi), 1965
...