Filmography from : Beau Garrett
Actor :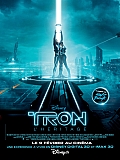 TRON : L'Héritage
,
Joseph Kosinski
, 2010
In the film, Sam Flynn (Hedlund), a rebellious 27-year-old, is haunted by the mysterious disappearance of his father Kevin Flynn (Bridges), a man once known as the world's leading video-game developer. When Sam investigates a strange signal sent from the old Flynn's Arcade—a signal that could only come from his father—he finds himself pulled into a digital world where Kevin has been trapped for 20 years. With the help of the fearless warrior...
Les 4 Fantastiques et le Surfer d'argent
,
Tim Story
, 2007
...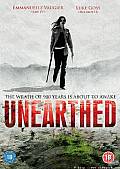 Unearthed
,
Matthew Leutwyler
, 2007
There are only two types of people that drive down the dusty highway of Pueblo, New Mexico: truckers or businessmen who are simply passing through. But that suddenly changes one evening when a mysterious trucking accident knocks out the phone lines and blocks the only way out of town, thus leaving Pueblo in complete isolation. Early next morning, Sheriff Annie is summoned to investigate the mysterious deaths of scores of cattle whose...
Paradise Lost
,
John Stockwell
, 2006
While traveling on vacation through the country of Northeastern of Brazil by bus, the American Alex Trubituan, his sister Bea Tribituan and their friend Amy Harrington meet the also foreigners Pru Stagler, Finn Davies and Liam Kuller after an accident with their bus. They follow a track through the woods and find a hidden paradisiacal beach. They decide to stay in the place drinking beer and dancing funk and parting with the locals and they meet...