Filmography from : Bela B
Actor :
B-Movie: Lust & Sound in West-Berlin 1979-1989 
,
Jörg A Hoppe
,
Heiko Lange
,
Klaus Maeck
, 2015
...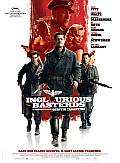 Inglourious Basterds 
,
Quentin Tarantino
,
Eli Roth
(segment 'Nation's Pride') (uncredited), 2009
"Inglourious Basterds" (sic) begins in German-occupied France, where Shosanna Dreyfus (Mélanie Laurent) witnesses the execution of her family at the hand of Nazi Colonel Hans Landa (Christoph Waltz). Shosanna narrowly escapes and flees to Paris, where she forges a new identity as the owner and operator of a cinema. Elsewhere in Europe, Lieutenant Aldo Raine (Brad Pitt) organizes a group of Jewish soldiers to engage in targeted acts of...
Nikos the Impaler
,
Andreas Schnaas
, 2003
...
Killer Barbys vs. Dracula 
,
Jesús Franco
(as Jess Franco), 2002
...
Goblet of Gore 
,
Andreas Schnaas
, 1996
...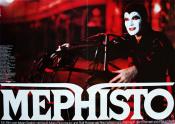 Mephisto 
,
István Szabó
, 1981
A German stage actor finds unexpected success and mixed blessings in the popularity of his performance in a Faustian play as the Nazis take power in pre-WWII Germany. As his associates and friends flee or are ground under by the Nazi terror, the popularity of his character supercedes his own existence until he finds that his best performance is keeping up appearances for his Nazi patrons. ...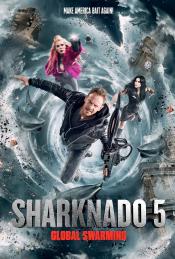 Sharknado 5: Global Swarming 
,
Anthony C Ferrante
, 0
As shark-infested storms grow stronger and more complex, the world braces for the inevitable - a global sharknado. This year, the mission gets personal for chainsaw-wielding leader Fin Shepard and his bionic wife, April, when their young son gets trapped in a sharknado and is transported all over the world. ...