Filmography from : Belinda Balaski
Actor :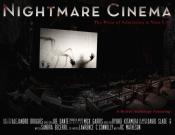 Nightmare Cinema
,
Alejandro Brugués
(segment 'The Thing in the Woods'),
Joe Dante
(segment 'Mirari'),
Mick Garris
(segments 'The Projectionist', 'Dead'),
Ryûhei Kitamura
(segment 'Mashit'),
David Slade
(segment 'This Way to Egress'), 2018
Five strangers converge at a haunted movie theater owned by The Projectionist (Mickey Rourke). Once inside, the audience members witness a series of screenings that shows them their deepest fears and darkest secrets over five tales....
The Vampire Hunters Club
,
Donald F Glut
, 2001
...
Small Soldiers
,
Joe Dante
, 1998
When missile technology is used to enhance toy action figures, the toys soon begin to take their battle programming too seriously. ...
Panic sur Florida Beach
,
Joe Dante
, 1993
A small-time film promoter releases a kitschy horror film during the Cuban Missile Crisis. ...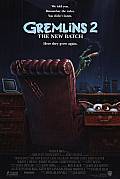 Gremlins 2 : La Nouvelle Génération
,
Joe Dante
,
Chuck Jones
(animation sequences) (uncredited), 1990
A few years after the incident in Gremlins, Billy and Kate have movied to New York where they work for media mogul Daniel Clamp. Meanwhile, Gizmo's former owner has just died and he's been captured for the genetics part of the Clamp building. A little while later, a certain someone gets wet, creates a new Gremlin species, and learns to finally fight back after years of abuse. And while Gizmo and the surviving humans fight back, the Gremlins and...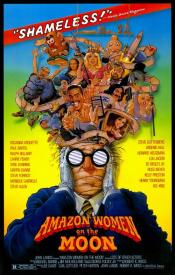 Cheeseburger Film Sandwich
,
Joe Dante
(segments 'The French Ventiloquist's Dummy' [TV cut & DVD only], 'Hairlooming', 'Bullshit or Not', 'Critic's Corner', 'Roast Your Loved One', 'Reckless Youth'),
Carl Gottlieb
(segments 'Peter Pan Theater' [TV cut & DVD only], 'Pethouse Video', 'Son of the Invisible Man', 'Art Sale'),
Peter Horton
(segment 'The Unknown Soldier' [TV cut & DVD only]'Two ID's'),
John Landis
(segments 'Mondo Condo', 'Hospital', 'Blacks Without Soul', 'Don 'No Soul' Simmons', 'Video Date'),
Robert K Weiss
(segments 'Murray in Videoland', 'Amazon Women on the Moon', 'Silly Paté', 'Video Pirates', 'First Lady of the Evening', 'Titan Man'), 1987
A series of short sketches, most of which parody late-night television and the low-budget movies one often finds there. Other skits include a man being attacked by his apartment, a funeral hosted by classic comedians, and a teen-age boy's big night turning into a nightmare....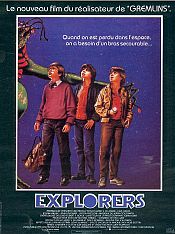 Explorers
,
Joe Dante
, 1985
Ben Crandall, an alien-obsessed kid, dreams one night of a circuit board. Drawing out the circuit, he and his friends Wolfgang and Darren set it up, and discover they have been given the basis for a starship. Setting off in the ThunderRoad, as they name their ship, they find the aliens Ben hopes they would find... but are they what they seem?...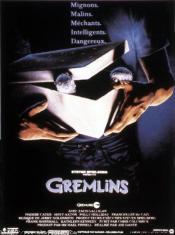 Gremlins
,
Joe Dante
, 1984
Minature green monsters tear through the small town of Kingston Falls. Hijinks ensue as a mild-mannered bank teller releases these hideous loonies after gaining a new pet and violating two of three simple rules: No water (violated), no food after midnight (violated), and no bright light. Hilarious mayhem and destruction in a town straight out of Norman Rockwell. So, when your washing machine blows up or your TV goes on the fritz, before you call...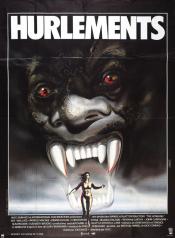 Hurlements
,
Joe Dante
, 1981
Television newswoman Karen White takes some much-needed time off after a traumatic incident with a serial killer. Hoping to conquer her inner demons, she heads for The Colony, a secluded retreat where the creepy residents are a little too eager to make her feel at home. Also, there seems to be a bizarre connection between Eddie Quist and this supposedly safe haven. And when, after nights of being tormented by unearthly cries, Karen ventures into...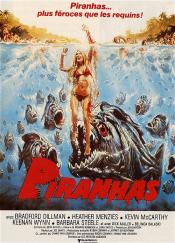 Piranhas
,
Joe Dante
, 1978
When flesh-eating piranhas are accidently released into a summer resort's rivers, the guests become their next meal....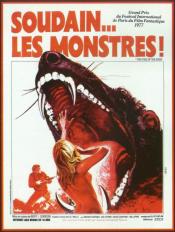 Soudain... les monstres!
,
Bert I Gordon
, 1976
Morgan and his friends are on a hunting trip on a remote Canadian island when they are attacked by a swarm of giant wasps. Looking for help, Morgan stumbles across a barn inhabited by an enormous killer chicken. After doing some exploring, they discover the entire island is crawling with animals that have somehow grown to giant size. The most dangerous of all of these, however, are the rats, who are mobilizing to do battle with the human...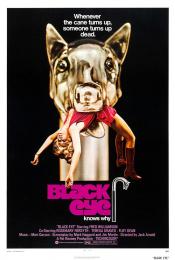 Black Eye
,
Jack Arnold
, 1974
Fred Williamson stars as Stone, a Los Angeles-area private eye. After a movie star's funeral, the star's signature walking cane disappears. Stone discovers that the cane is somehow connected to a string of murders. Stone's investigation takes him onto a porn movie set and into a religious cult. A major subplot involves Stone's intermittent relationship with a young bisexual woman, and the tension therein....