Filmography from : Ben Foster
Actor :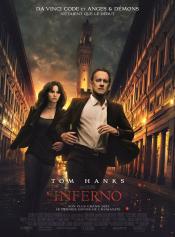 Inferno
,
Ron Howard
, 2016
Famous symbologist on a trail of clues tied to the great Dante himself. When Langdon wakes up in an Italian hospital with amnesia, he teams up with Sienna Brooks, a doctor he hopes will help him recover his memories. Together, they race across Europe and against the clock to stop a madman from unleashing a global virus that would wipe out half of the world's population. ...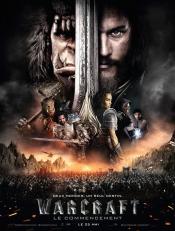 Warcraft
,
Duncan Jones
, 2016
When the world of the Orcs of Draenor is being destroyed by the evil fel magic that uses life-force, the powerful warlock Gul'dan creates a portal to the world of Azeroth and forms the Horde with members of the Orc clans. He also captures many prisoners to keep the portal open. The king of Azeroth, Llane Wrynn and his brother-in-law, Anduin Lothar are informed by the apprentice of magician Khadgar that he has found fel magic in dead bodies and...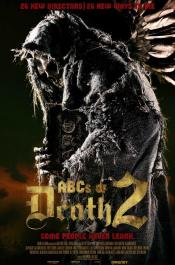 ABCs of Death 2
,
Rodney Ascher
(segment 'Q is for Questionnaire'),
Julian Barratt
(segment 'B is for Badger'),
Robert Boocheck
(segment 'M is for Masticate'),
Alejandro Brugués
(segment 'E is for Equilibrium'),
Kristina Buozyte
(segment 'K is for Knell'),
Alexandre Bustillo
(segment 'X is for Xylophone'),
Larry Fessenden
(segment 'N is for Nexus'),
Julian Gilbey
(segment 'C is for Capital Punishment'),
Jim Hosking
(segment 'G is for Grandad'),
Lancelot Oduwa Imasuen
(segment 'L is for Legacy'),
EL Katz
(segment 'A is for Amateur'),
Aharon Keshales
(segment 'F is for Falling'),
Steven Kostanski
(segment 'W is for Wish'),
Marvin Kren
(segment 'R is for Roulette'),
Juan Martínez Moreno
(segment 'S is for Split'),
Erik Matti
(segment 'I is for Invincible'),
Wolfgang Matzl
(title sequence),
Julien Maury
(segment 'X is for Xylophone'),
Robert Morgan
(segment 'D is for Deloused'),
Chris Nash
(segment 'Z is for Zygote'),
Vincenzo Natali
(segment 'U is for Utopia'),
Hajime Ohata
(segment 'O is for Ochlocracy [Mob Rule]'),
Navot Papushado
(segment 'F is for Falling'),
Bill Plympton
(segment 'H is for Head Games'),
Dennison Ramalho
(segment 'J is for Jesus'),
Todd Rohal
(segment 'P is for Scary'),
Jerome Sable
(segment 'V is for Vacation'),
Bruno Samper
(segment 'K is for Knell'),
Jen Soska
(segment 'T is for Torture Porn'),
Sylvia Soska
(segment 'T is for Torture Porn'),
Sôichi Umezawa
(segment 'Y is for Youth') (as Soichi Umezawa), 2014
Another 26-chapter anthology that showcases death in all its vicious wonder and brutal beauty....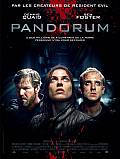 Pandorum
,
Christian Alvart
, 2009
Two astronauts awaken in a hyper-sleep chamber aboard a seemingly abandoned spacecraft. It's pitch black, they are disoriented, and the only sound is a low rumble and creak from the belly of the ship. They can't remember anything: Who are they? What is their mission? With Lt. Payton (Quaid) staying behind to guide him via radio transmitter, Cpl. Bower (Foster) ventures deep into the ship and begins to uncover a terrifying reality. ...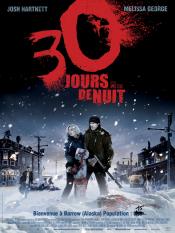 30 Days of Night
,
David Slade
, 2007
In Barrow, Alaska, seventy percent of the population of five hundred and some dwellers travels on the day of the last sunset, since the town will stay along the next thirty days without sun light. Sheriff Eben Oleson and Deputy Billy Kitka find many cell phones burned on the road. Then they receive a phone call from the local creator telling that his dogs have been slaughtered; later Eben finds the operator of the cell tower decapitated. He...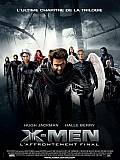 X-Men: The Last Stand
,
Brett Ratner
, 2006
...
Hostage
,
Florent-Emilio Siri
(as Florent Siri), 2005
...
The Punisher
,
Jonathan Hensleigh
, 2004
After a undercover operation where Bobby Saint, son of corrupt businessman Howard Saint, is killed. FBI agent Frank Castle retires. Howard Saint holding Castle responsible for the death of his son butchers Franks family during a family reunion and leaves Frank for dead. Burnt out and taunted by memories of his murdered family, Frank sets out to avenge his family, and he becomes a judge, jury and executioner known as "The Punisher", as Castle...
Phone Booth
,
Joel Schumacher
, 2002
...