Filmography from : Ben Hall
Actor :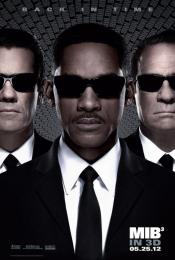 Men in Black 3
,
Barry Sonnenfeld
, 2012
...
The Familiar
,
Miles Hanon
, 2009
The Familiar is a terrifying story of spiritual manipulation in the life of a lonely gunsmith named Sam. Through his estranged sister-in-law, Laura, who he has not seen since before the death of his wife five years earlier, Sam comes face to face with a very wicked spirit named Rallo. Sam's attraction to Laura blinds him to the fact that Rallo is taking possession of Laura and is intent on destroying them both. Sam must work through his...
Keane
,
Lodge Kerrigan
, 2004
A man in his early 30s (Keane) struggles with the supposed loss of his daughter from port authority bus terminal in New York, while fighting serious battles with schizophrenia. We can never be sure if the loss is real or imaginary; or whether his overt interest in helping young girls is innocent and of a fatherly nature, or is of a darker, scarier motive. ...