Filmography from : Ben Hammer
Actor :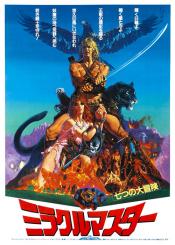 The Beastmaster
,
Don Coscarelli
, 1982
A sword-and-sorcery fantasy about a young man's search for revenge. Armed with supernatural powers, the handsome hero and his animal allies wage war against marauding forces....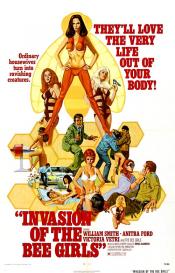 Invasion of the Bee Girls
,
Denis Sanders
, 1973
In the small town of Peckham, California, many men die for excessive effort during sexual intercourse. When a scientist from the Brandt research laboratory is found dead in a motel, the government sends Agent Neil Agar (William Smith) to investigate the mysterious deaths. He suspects that the deaths may be related to some experiments of Dr. Susan Harris (Anitra Ford), who is researching bees in the Brandt facility....
Johnny Got His Gun
,
Dalton Trumbo
, 1971
lies in a hospital bed in a fate worse than death --- a quadruple amputee who has lost his arms, legs, eyes, ears, mouth and nose. He remains conscious and able to think, thereby reliving his life through strange dreams and memories, unable to distinguish whether he is awake or dreaming. He remains frustrated by his situation, until one day when Joe discovers a unique way to communicate with his caregivers...