Filmography from : Bennett Wayne Dean Sr
Actor :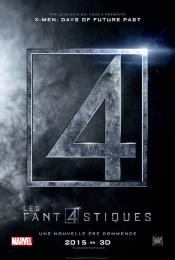 Fantastic Four
,
Josh Trank
, 2015
FANTASTIC FOUR, a contemporary re-imagining of Marvel's original and longest-running superhero team, centers on four young outsiders who teleport to an alternate and dangerous universe, which alters their physical form in shocking ways. Their lives irrevocably upended, the team must learn to harness their daunting new abilities and work together to save Earth from a former friend turned enemy....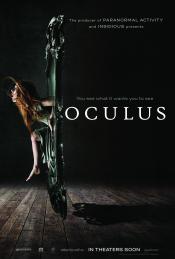 Oculus
,
Mike Flanagan
, 2013
Oculus is a spine-chilling supernatural tale of two damaged siblings (Karen Gillan and Brenton Thwaites) who, as children, witnessed their parents' harrowing descent into madness and murder. At long last, brother and sister reunite as adults to expose and destroy the paranormal entity they believe is responsible: the Lasser Glass — a legendary mirror their family once owned....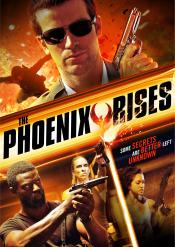 The Phoenix Rises
,
Drew Hall
, 2012
Worlds collide when a team of brilliant scientists are recruited to work on a secret, government run project called the Phoenix Program. Their job is to take down a deadly terrorist group that is using climate based weapons to hold the US and its allies hostage. The terrorists have the ability to trigger earthquakes, alter rain patterns, cause droughts, and create deadly storms seemingly out of thin air – an indestructible force that if not...
Skyhook
,
Drew Hall
, 2012
A material science expert is blackmailed to steal designs from a brilliant team of scientists who are building the world's first space elevator....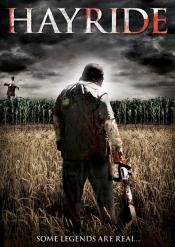 Hayride
,
Terron R Parsons
, 2012
Steven Summers returns home to southern Alabama from college with his girlfriend, Amanda, to attend his uncle's annual Haunted Hayride. Unaware that an escaped killer is on the loose, Steven will soon face the real life embodiment of PITCHFORK, a character his uncle created for the Hayride and Steven's childhood tormentor. Steven will soon realize that not all childhood fears are imagined when the legend of Pitchfork suddenly becomes...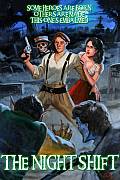 The Night Shift
,
Thomas Smith
, 2011
What if you could live forever? What if you had to spend that eternity stuck in a cemetery with only a limbless corpse for a friend and cantankerous "residents" that were anything but resting in peace? That's the situation for Rue Morgan, night watchman extraordinaire, in this rollicking supernatural adventure-comedy. Rue, along with his buddy Herb, spends his nights watching out for zombies and his days dreaming of a date with hard-nosed...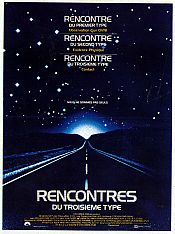 Close Encounters of the Third Kind
,
Steven Spielberg
, 1977
Cableman Roy Neary is one of several people who experience a close encounter of the first kind, witnessing UFOs flying through the night sky. He is subsequently haunted by a mountainlike image in his head and becomes obsessed with discovering what it represents, putting severe strain on his marriage. Meanwhile, government agents around the world have a close encounter of the second kind, discovering physical evidence of otherworldly visitors in...