Filmography from : Bernard Bresslaw
Actor :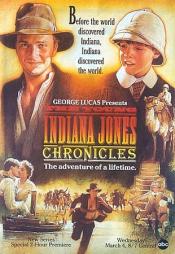 The Young Indiana Jones Chronicles
,
Carl Schultz
(21 episodes, 1992-1993),
Simon Wincer
(6 episodes, 1992-1993),
René Manzor
(2 episodes, 1992-1993),
Ellery Ryan
(2 episodes, 1992),
Bille August
(2 episodes, 1993),
Mike Newell
(2 episodes, 1993),
Vic Armstrong
(1 episode, 1992),
Terry Jones
(1 episode, 1992),
Jim O'Brien
(1 episode, 1992),
David Hare
(1 episode, 1993),
Joe Johnston
(1 episode, 1993),
Dick Maas
(1 episode, 1993),
Syd Macartney
(1 episode, 1993),
Peter MacDonald
(1 episode, 1993),
Gillies MacKinnon
(1 episode, 1993),
Deepa Mehta
(1 episode, 1993),
Gavin Millar
(1 episode, 1993),
Nicolas Roeg
(1 episode, 1993),
Michael Shultz
(1 episode, 1993),
Robert Young
(1 episode, 1993), 1992
The now legendary, almost mythical character of Indiana Jones once had a childhood. Every episode starts out with the elderly man that he is in the 1990's getting into a specific situation where he has to tell a story from his past. The stories go back to when he was ten years old and on a world tour with his father, and to his late-teens when he fought in World War I....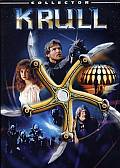 Krull 
,
Peter Yates
, 1983
The planet Krull has been invaded by the evil monster The Beast and his army The Slayers, two rival kingdoms have formed a alliance against The Beast and The Slayers, as Prince Colwyn, the son of King Turlord marries Princess Lyssa, daughter of King Eirig, where Prince Colwyn and Princess Lyssa's marriage will unite the two kingdoms and both Colwyn and Lyssa will rule the lands of Krull. But during the wedding, The Slayers attack and Lyssa is...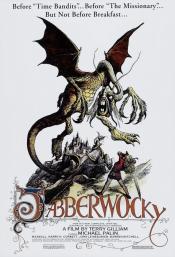 Jabberwocky 
,
Terry Gilliam
, 1977
A young peasant, with no interest in adventure or fortune, is mistaken as the kingdom's only hope when a horrible monster threatens the countryside....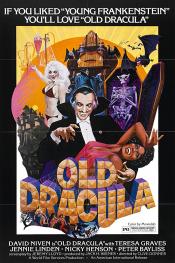 Vampira
,
Clive Donner
, 1974
It's been for 50 years now that his beloved Vampira (Teresa Graves) rests in her coffin, but Count Dracula (David Niven) can't put up with it. He'd be able to change it, if he'll finally find a "transfusion victim" for his bloodless wife who has a nearly untraceable blood group. Finally, the sales gimmick of a nudie magazine seems to offer the solution: four real, ripe and ready-to-be-biten beauty queens including their distinguished entourage....
Blood of the Vampire
,
Henry Cass
, 1958
A man and wife are terrorized by Mad Scientist Dr. Callistratus who was executed but has returned to life with a heart transplant. Along with his crippled assistant Carl, the 'anemic' Mad Scientist, believed to be a vampire, conducts blood deficiency research on the inmates of a prison hospital for the criminally insane to sustain his return to life....