Filmography from : Berto Colon
Actor :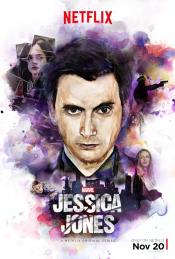 Jessica Jones 
,
Uta Briesewitz
(2 episodes, 2015-2018),
Simon Cellan Jones
(2 episodes, 2015),
SJ Clarkson
(2 episodes, 2015),
David Petrarca
(2 episodes, 2015),
Stephen Surjik
(2 episodes, 2015),
John Dahl
(1 episode, 2015),
Billy Gierhart
(1 episode, 2015),
Rosemary Rodriguez
(1 episode, 2015),
Michael Rymer
(1 episode, 2015),
Deborah Chow
(1 episode, 2018),
Neasa Hardiman
(1 episode, 2018), 2015
Ever since her short-lived stint as a superhero ended in tragedy, Jessica Jones has been rebuilding her personal life and career as a hot-tempered, sardonic private detective in Hell's Kitchen, New York City. Plagued by self-loathing and a wicked case of PTSD, Jessica battles demons from within and without, using her extraordinary abilities as an unlikely champion for those in need... especially if they're willing to cut her a check....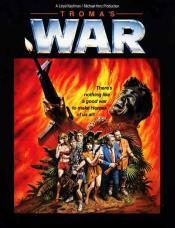 Troma's War 
,
Michael Herz
,
Lloyd Kaufman
(as Samuel Weil), 1988
A small group of typical Tromaville citizens find themselves in the path of a terrorist army controlled by the power elite. The freedom of Tromaville and the world is at stake! Troma's War creates new kinds of heroes. A used car salesman, a handsome environmentalist, an obese junk-food gourmand, a seventy-year-old housewife, some sensational young women, a year old jingoistic baby and more sensational women all become deadly soldiers... ...